'Malaysia to announce foreign workers' recruitment soon'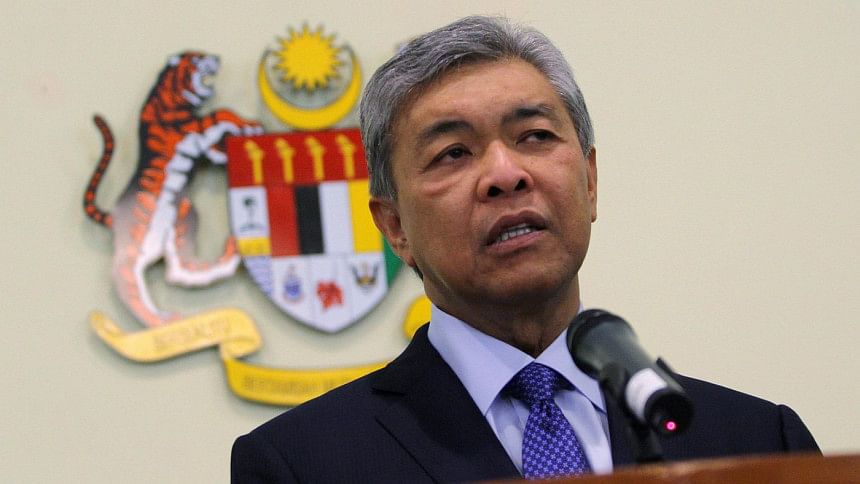 The Malaysian government will announce a decision on the intake of foreign workers soon, said Deputy Prime Minister Dr Ahmad Zahid Hamidi yesterday.
The government had given due consideration to the complaints and proposals by various stakeholders, reports The Star Online as Hamidi saying.
"I am very concerned about the issue of foreign workers, and I am aware that many sectors are affected.  Employers are urging the government to open our doors to more foreign workers again," he said at a programme in Kuala Lumpur Thursday.
"The Government is listening, and there will be an important announcement on this matter in due course," he added.
Dr Ahmad Zahid assured that the government was always open to suggestions and proposals on the matter, especially from business communities.
The Malaysian minister said he had received complaints from a few non-governmental organisations (NGOs) on the issue.
"I don't intend to blame them, but I reckon they have to be responsible for their suggestion that foreign workers not be hired, but to rehire illegal workers and local workers in their stead," he said.
But, Malaysia announced suspending recruitment of foreign workers from all countries, including Bangladesh, a day after Dhaka and Kuala Lumpur signed a deal over hiring workers on February 19.
On February 18, Malaysian Human Resources Minister Richard Riot and Bangladesh Expatriates' Welfare Minister Nurul Islam signed a memorandum of understanding on recruiting 1.5 million Bangladeshi workers through G2G Plus mechanism over the next three years.
Officials at Bangladesh High Commission in Kuala Lumpur also believed that the Malaysian government would start the formal procedure to hire the workers from Dhaka soon.