Maintain distinctive characters of Bangla: PM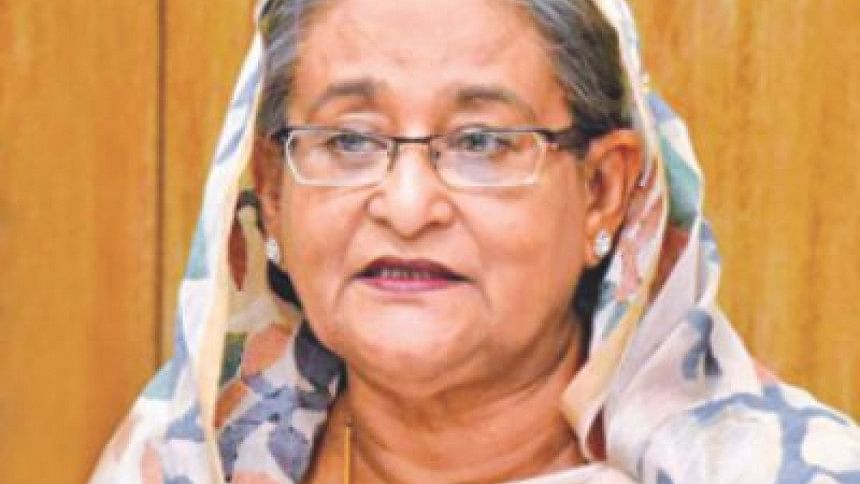 Prime Minister Sheikh Hasina today put emphasis on maintaining the distinctive characters of Bangla and the country's culture and tradition while moving ahead to cope with the global pace.
"We need to make sure we must not forget our language, culture and tradition. We may have to learn many languages, many things and use newer technologies, but we'll have to uphold our own distinctive characters. We can move ahead maintaining all this," she said.
The prime minister was speaking at a function marking the distribution of Ekushey Padak-2018 organised by the Ministry of Cultural Affairs at Osmani Memorial Auditorium in Dhaka.
She said the Bangalee, as a nation, has many things to be proud of. "We've to preserve those, and publicise those for the future generation."
She said the Bangalee as a nation has earned everything through struggles and huge sacrifices. "We must uphold these achievements."
The prime minister said the new generation must know the nation's glorious history to be prepared to face the future challenges as Bangladesh will never bow down to others.
Hasina also reminded the people of the country about the ghosts of Pakistani occupational forces as they are still there in the country. "They couldn't forget their masters. That's why there've been blows to our tradition, language and political rights. We had to fight that repeatedly," she said.