Judiciary has been taken hostage: CJ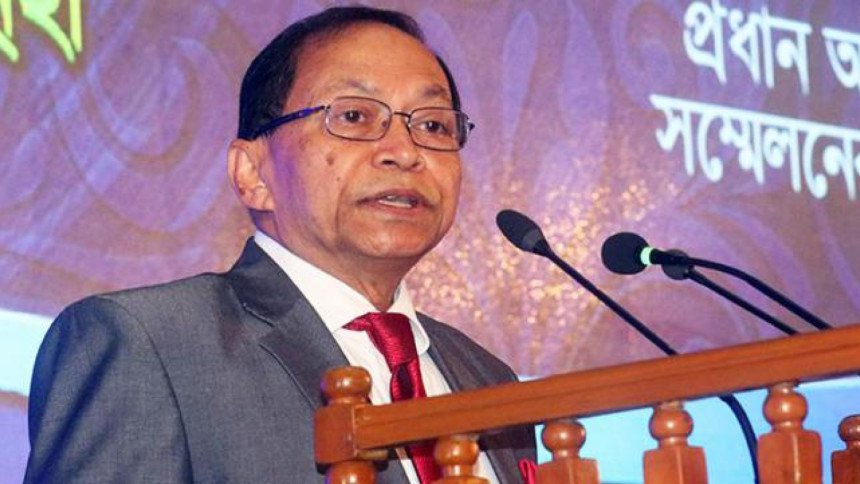 Expressing unhappiness with the government's repeated time plea to issue a gazette, Chief Justice Surendra Kumar Sinha today said that the judiciary has been taken hostage.
His observation came when the government petitioned, again, for two more weeks for issuing a gazette on the rules determining the discipline and conduct of lower court judges.
Attorney General Mahbubey Alam moved the time plea during hearing of the Masdar Hossain case, popularly known as judiciary separation case. He secured the time after hearing.
READ more: End 'dual rule' in judiciary
An eight-member bench of the Appellate Division headed by Chief Justice Surendra Kumar Sinha gave the time and adjourned hearing of the case for two weeks.
On February 27, the SC gave the government two weeks to publish the gazette. It also adjourned the hearing of the case till March 14. During the hearing, the AG sought the time for resolving the issue.
The lower judiciary was officially separated in November 2007 but the disciplinary rules for lower court judges are yet to be finalised. The government had drafted the rules and sent those to the SC for its opinion. The court revised the draft rules in the light of the 1999 verdict in the separation of the judiciary case.