Licences to be revoked if pumps stop selling fuel: Nasrul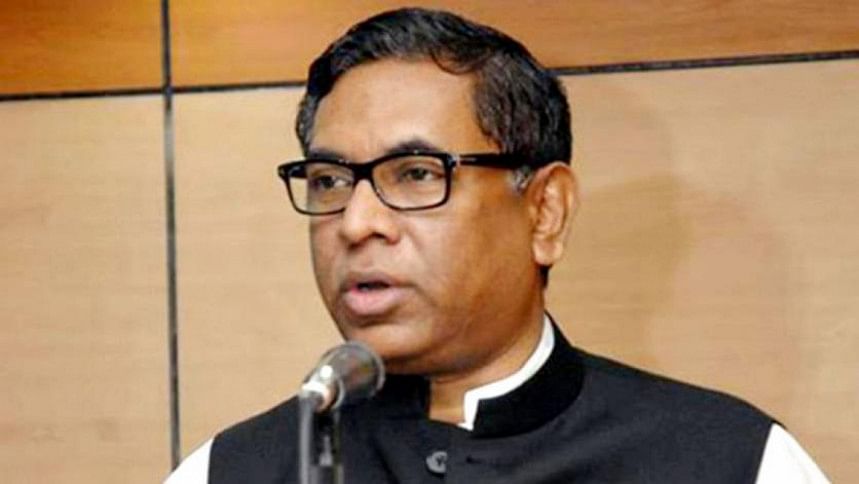 State Minister for Power and Energy Nasrul Hamid today warned petrol pump owners saying that their licences will be cancelled if anyone stops selling petroleum fuel fearing loss after their price cut.
"We'll take tougher actions against filling stations. We'll cancel their licences," he told an emergency press briefing at his ministry.
The junior minister briefed reporters about his ministry's decisions against the backdrop of a report that the petrol pumps have stopped selling fuel to avoid their possible losses in case of lowering the fuel prices.
The state minister said a gazette notification will be issued within the next 10 days from April 14 to lower the prices of different petroleum fuels.
He also noted that the new fuel prices will be effective within 3 days of issuing the gazette notification. In that case, the prices of octane and petrol will be lowered by Tk 10-15 and that of diesel and kerosene by Tk 4-5.
Meanwhile, sources at the Energy Division said a proposal was sent to the Prime Minister's office (PMO) earlier this week to lower the prices. But, the PMO sent the file back to the Energy Division after it found some errors in the proposal.
Now, again the file was sent to the PMO with necessary correction, said a source adding that they are expecting the approval in the early next week.