Legal notice served to AG for his age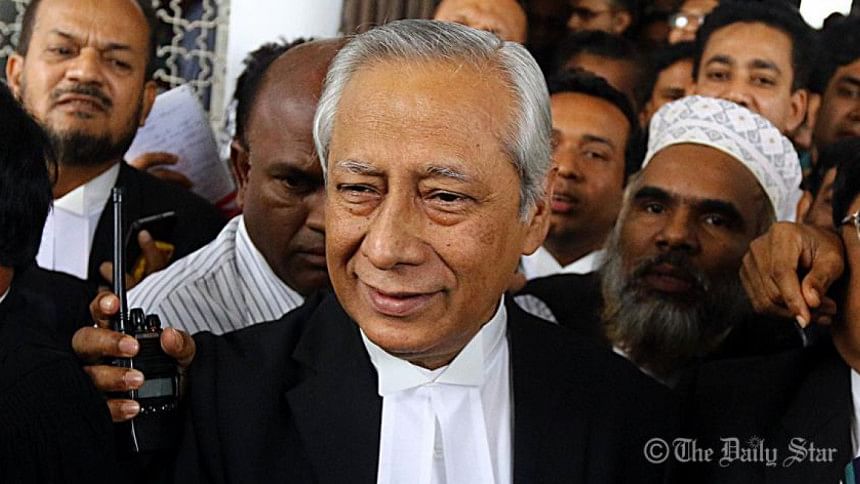 A Supreme Court lawyer today sent a legal notice to the attorney general asking him to explain under what authority he has been holding the office as he is beyond 67 years of age.
Yunus Ali Akand issued the notice saying the president appointed Attorney General Mahbubey Alam under Article 64 (1) of the Constitution. Under this article the president shall appoint a person as AG who is qualified to be a SC judge.
The age limit of SC judge is 67 years.
Mahbubey Alam turned beyond 67 years on February 17 this year and he cannot hold the office of attorney general any more, Yunus Ali said in the notice.
Yunus Ali told The Daily Star that he will file a writ petition seeking necessary order if Mahbubey Alam does not reply to the notice in 24 hours.
Under the constitution there is no specific age limit for the attorney general, Yunus Ali said while replying to a question.