Legal notice served to abolish death penalty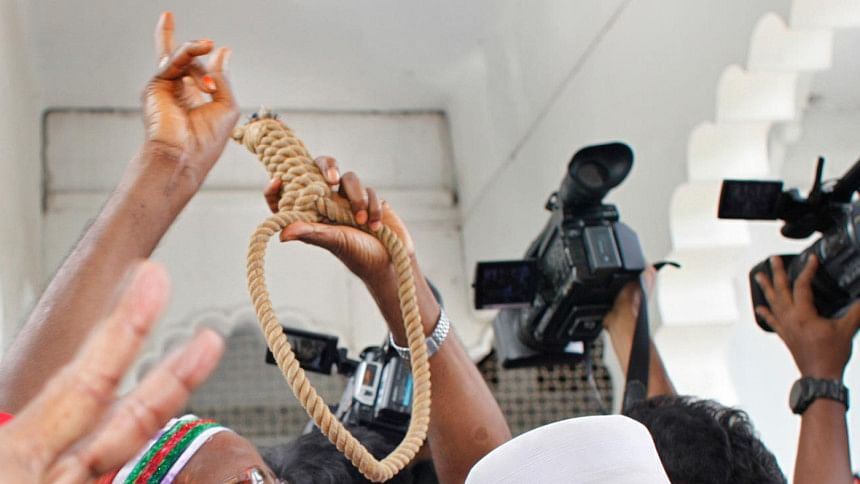 A Supreme Court lawyer today sent a legal notice to the government requesting it to abolish the provisions of death penalty from all laws of the country within 24 hours.
Eunus Ali Akond served the notice to cabinet secretary, law secretary and home secretary for taking the step in this regard.
In the notice, he said there are 140 countries in the world including the Europeans have abolished the provisions of death penalty from their laws.
He will file a writ petition with the High Court seeking necessary order if the government does not repeal the provision of death penalty, Akond said.
Death penalty is cruel, inhuman and degrading, Akond said.