60,893 absent on 1st day of JSC, JDC exams
15 expelled for unfair means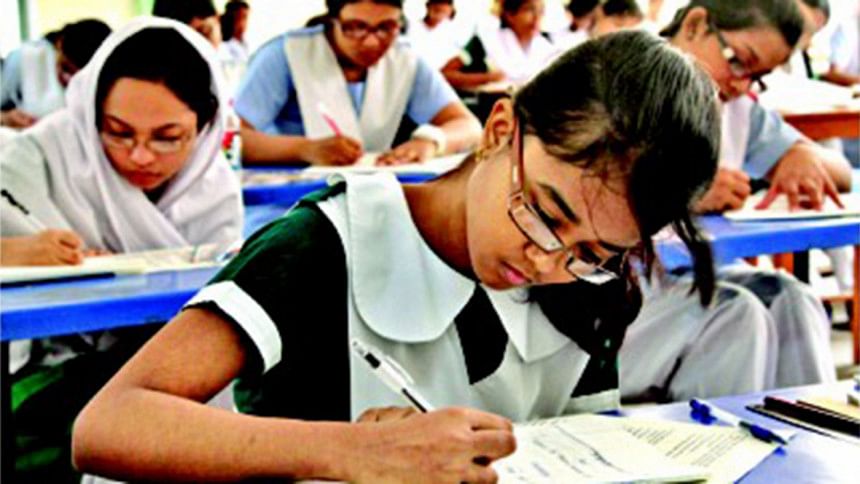 A total of 60,893 candidates were absent on the first day of Junior School Certificate (JSC) and Junior Dakhil Certificate (JDC) examinations while 15 students were expelled for resorting to unfair means.
Madrasa board stood highest in terms of absentees as 19,515 students did not appear in the exams today. Sylhet board had the lowest number with 2,452 candidates. As many as 13,878 examinees under Dhaka board were absent, according to the control room of the education ministry.
Of the expelled students, nine from Madrasa board, four from Dhaka board and two from Jessore board.
Eight education boards and one madrasa education board are conducting the exams.
JSC examinees appeared for Bangla First Paper tests while the madrasa students or JDC examinees sat for Quran Mazid and Tazbid. The examinations will end on November 18.
This year, 24,68,820 eight graders from 28,628 general schools and madrasas registered across the country to sit for tests under eight general boards and one madrasa board.
Tomorrow at 10:00am, the JSC examinees will sit for Bangla Second Paper while JDC for Akayed and Fikah.