JS goes into budget session June 1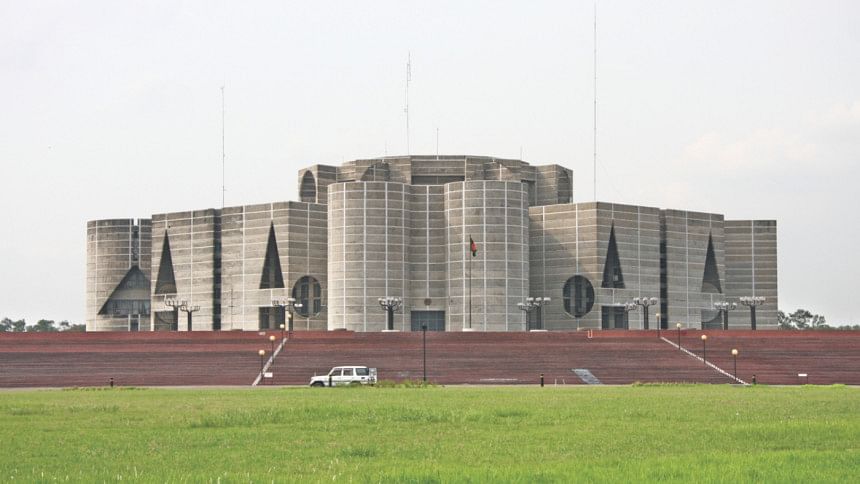 The 10th parliament goes into its second budget session on June 1.
President Abdul Hamid convened the budget session as per the constitutional mandate this evening, a release of the parliament secretariat said.
This will be the second budget of the Awami League government formed through January 5 one-sided election boycotted by the BNP-led 20-party alliance and most other political parties.
The last session was prorogued on April 3 with 39 working days.
Finance Minister AMA Muhith is likely to place the budget for 2015-16 fiscal on June 4.
The maiden session of the 10th parliament took place between January 29 and April 10 last year.
This is the second time since the restoration of parliamentary democracy in 1991 that the BNP will not have any participation in the session.
The party, which was either in the treasury or in the opposition bench between 1991 and 2013, ended up having no representation in parliament after the BNP-led 19-party alliance boycotted the January 5 national elections.