Journos should face consequence for mistakes: Nasim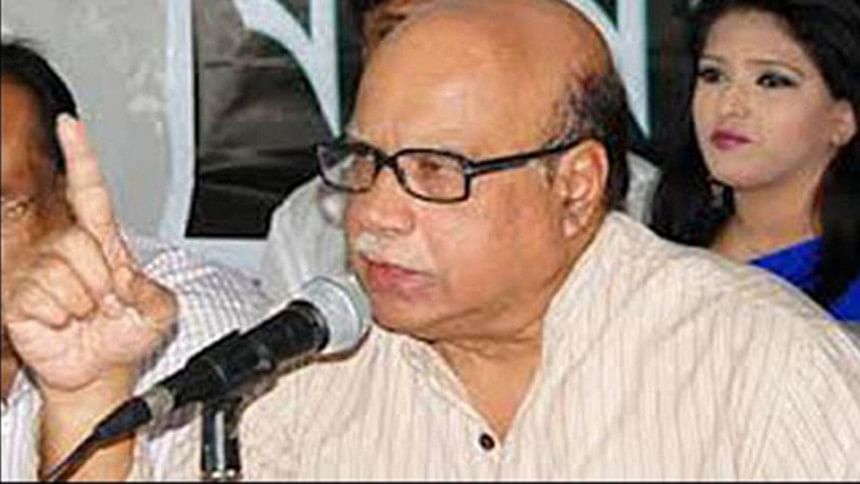 Journalists should face consequences for their mistakes, health minister and presidium member of the ruling Awami League Mohammad Nasim said today.
"Politicians, doctors, businessmen – all go to jail for mistakes, but there is a community who can assassinate people's character, but won't go to jail," he said in an oblique reference.
"They think it is enough to say sorry…," said Nasim, while addressing as chief guest of a contract signing between Japan and Bangladesh on establishing a hospital in Dhaka.
Several times unconstitutional powers came to power, and various quarters had their roles behind it, he said hinting the reference of the 1/11 caretaker government of 2007-08.
"It is the people who will determine who will form the government. Why should there be seminar and symposium to facilitate change of a government?" Nasim said.
Stating that there can be political crisis in democratic institutions, "but that doesn't mean the unconstitutional powers will be brought to power", he said.