Japan's JERA invests $330m to buy 22% stake in Summit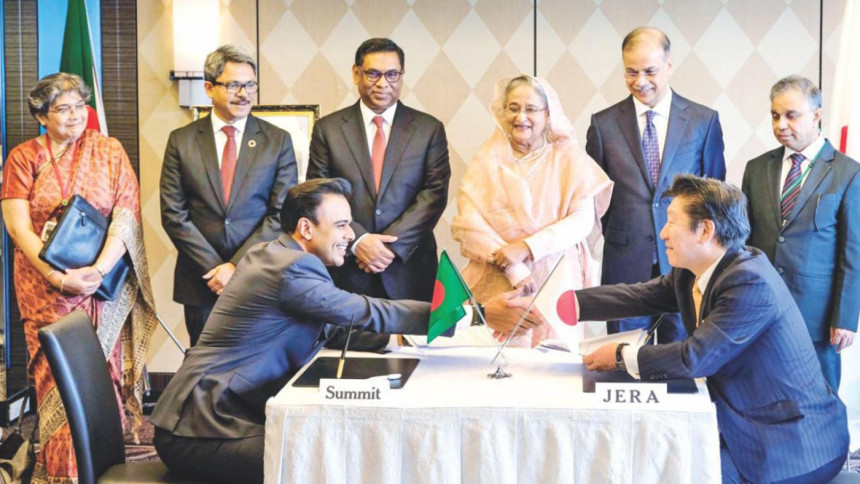 In a move to establish major energy infrastructure, including power generation projects in Bangladesh, Japan's largest energy company JERA Co Inc has acquired a 22 percent stake in Summit Power International Limited for $330 million.
Summit is the largest independent power producer (IPP) in fast growing Bangladesh. The investment has been finalised within only four months of signing a memorandum of understanding between JERA and Summit in Tokyo.
As a shareholder of Summit, JERA will strive to increase the corporate value of Summit through the efficient construction and operation of its power generation facilities and contribute to the sustainable economic growth of Bangladesh.
In a statement today, Summit's Founder Chairman Muhammed Aziz Khan expressed his satisfaction with the investment.
"Much-needed technology and capital for Bangladesh's fast-growing power and energy market will be available from JERA with their vast knowledge and balance sheet. JERA by far could be our best partner."
"This partnership will support our investment programme of $3 billion by 2022 in Bangladesh."
Toshiro Kudama, CEO of JERA Asia, said JERA is fully dedicated and committed to the future development and economic growth of Bangladesh through this precious partnership with Summit.
"We believe that Summit has unrivaled presence and capacity in the country. Thus, we will humbly and steadily provide our support to them in the future. We look forward to working together with Summit in supplying not only reliable electricity but also primary energy sources to the people of Bangladesh."
The International Finance Corporation (IFC), the IFC Emerging Asia Fund, and EMA Power were shareholders of Summit since 2016 until now, and will exit through this transaction, the statement said. However, the IFC will continue to be a large lender to Summit.
Andrew Yee, co-head of the IFC Emerging Asia Fund, said, "It has been a privilege to be a board director of Summit Power International for the last three years and I congratulate Summit on the enormous progress made in that time."
"Bangladesh has come a long way and it is a pleasure to see new investors recognising the vast potential offered by this market."