Jamdani Sari gets GI registration certificate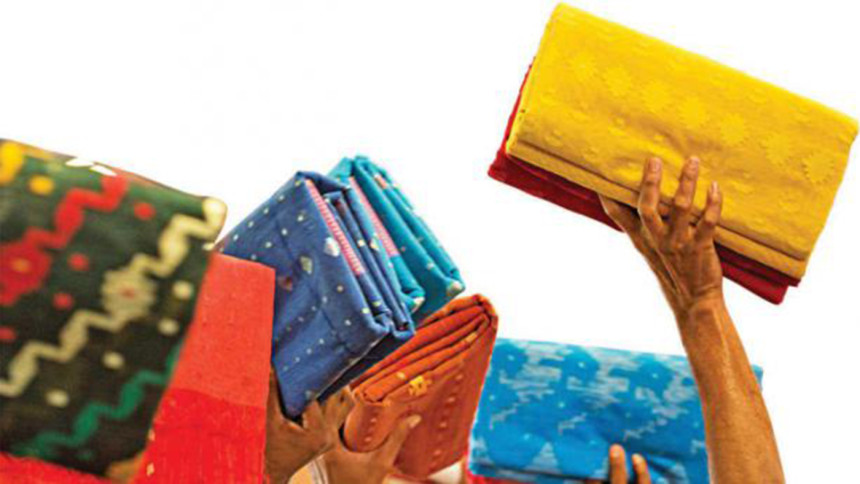 Recognising the national heritage, Jamdani sari, as a registered geographical indication (GI) product, the government today gave a certificate of proprietorship to the Bangladesh Small and Cottage Industries Corporation (BSCIC).
Read more: Protecting Jamdani with Geographical Indications 
Industries Minister Amir Hossain Amu, on behalf of Department of Patents, Designs and Trademarks (DPDT) under his ministry, handed over the certificate to BSCIC at a programme at the ministry.
The GI registration will be instrumental in branding of the jamdani sari in the international market, the minister said with the hope that Bangladesh will get benefits in international trade due to the registration.
The GI registration will ensure that weavers apply to the DPDT to get become registered users hence allowing them to use the GI logo while marketing jamdani sari, said speakers at the programme said.
DPDT hopes that the GI registration will help in protecting the national heritage and also increase the market value of this traditional and much sought after product.