India court to frame charge against Nur Hossain Aug 24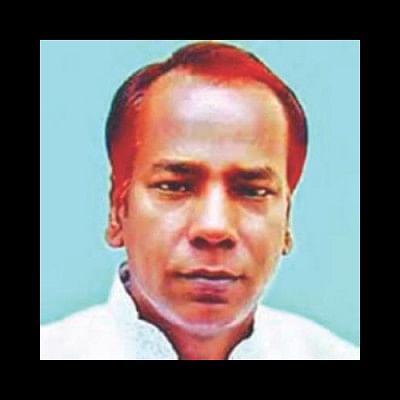 An Indian court today sets August 24 to frame charges against Nur Hossain, prime accused in the sensational Narayanganj seven-murder case, for  trespassing into the country.
Charges against Nur are yet to be framed in India although over one year has passed since his arrest for trespassing into the country following the murders.
A Barasat court fixed the date after Nur was presented before the court.
The court also issued arrest warrant against one of Nur's associates, Khan Sumon, who did not appear in the hearing today and also the last two hearings, said Anup Ghosh, Sumon's lawyer.
Nur was brought to the court of North 24 Parganas today for the 22nd time.
Earlier, the charges were not framed for lawyers' work abstention and as two other accused did not appear during hearings.
Baguiati police on August 18 submitted the charge sheet against Nur before the Barasat court accusing him of trespassing.
The charges were brought under section 14 (A) of the Indian penal code and the foreigners act.
The case is now pending with the magistrate of the First Additional Judicial District Magistrate.
A day into Nur's arrest by Kolkata police on June 14, 2014, an Indian court placed Nur and his two associates on an eight-day remand.
The judge of Second Judicial District Court Chief in Barasat of West Bengal passed the order after police filed a case against them with Baguiati Police Station on charge of infiltration, gambling and possessing firearms.
He was kept in jail for around 171 days.
Seven people including Narayanganj City Corporation councillor Nazrul Islam and senior lawyer Chandan Sarker were abducted in April last year. Later, their bodies were found floating in the river Shitalakkhya of the district.
Nazrul's father-in-law Shahidul Islam alleged that Rab personnel abducted and killed Nazrul in exchange for Tk 6 crore from a local ward councillor Nur Hossain.
The three former Rab officials, including the in-law of a minister, confessed their involvement to the killing.