India to bring back washed away elephant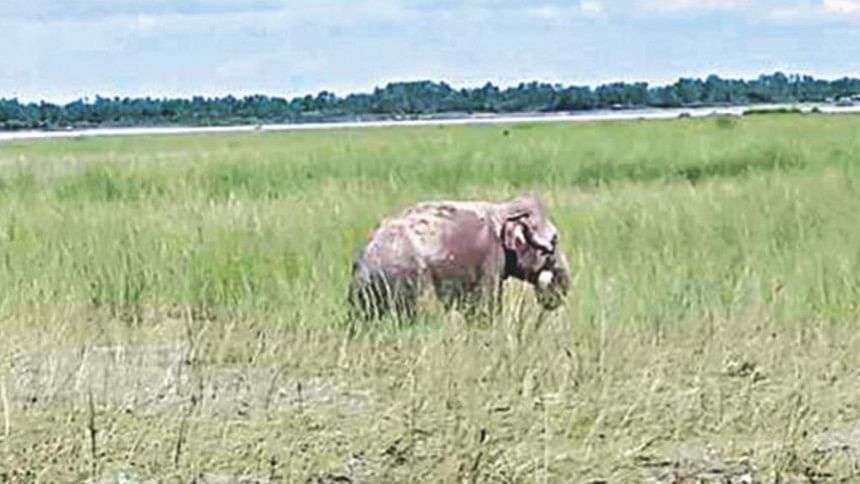 India is to bring back a wild elephant which was washed away by the Brahmaputra last month and reached a sandbar in Kurigram district, reports The Times of India.
The Assam forest department constituted a three-member experts team in this regard, reports the Times of India.
The female elephant swam through Brahmaputra (known as Jamuna) from Kurigram's Chilmari sub-divisional area and was found on sandbars in Chikajani union in Jamalpur district.
Jamalpur forest officials told their Assam counterparts that the elephant became weak and significantly stressed as locals drove the jumbo away from their cropland on the sandbars, the report adds.
"Bangladesh has already informed us about the presence of our elephant in that country. We are waiting for the permission from the state government for the expert team to travel to Bangladesh and bring the elephant back," Assam principal chief conservator of forest (wildlife) Bikash Brahma told the Indian newspaper.
Brahma said that the ministry of environment, forest and climate change's project elephant has also been informed after the elephant from the state crossed over to Bangladesh.
Elephant expert and veterinarian, K K Sarma, who is also part of the three-member expert team, said that it would be one of the most challenging wildlife rescue operations, according to the report.
Source: Times of India