'Execution depends on president if mercy sought'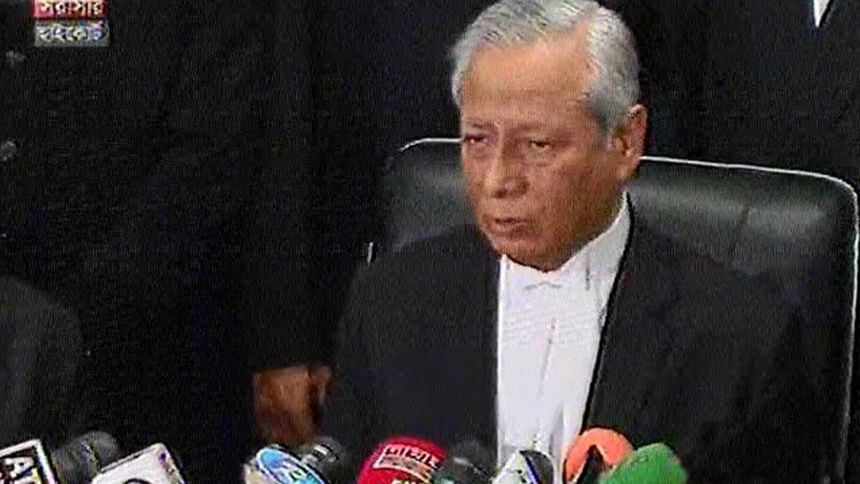 If death row convict Muhammad Kamaruzzaman seeks presidential mercy, he will not be executed until the president gives his decision on it, Attorney General Mahbubey Alam said today.
The prison authorities will give him reasonable time to inform whether he would seek presidential mercy, Alam said at a press briefing at his office after the Appellate Division rejected Kamaruzzaman's review petition filed against its verdict that upheld his death penalty.
If Kamaruzzaman does not seek mercy or the president rejects his mercy petition, the jail authorities will allow his family members to meet him for the last time, the AG said.
After Kamaruzzaman's meeting with his family, the government will decide on a time for executing him, Alam said.
The top law officer of the state further said the jail authorities have already been informed about the Supreme Court judgement that dismissed Kamaruzzaman's review petition in the morning.
There is no need for International Crimes Tribunal-2 to issue the death warrant against the Jamaat-e-Islami leader since the tribunal issued the death warrant earlier on February 19.
Expressing satisfaction over the verdict, the AG said the tribunal and Appellate Division have rightly delivered the verdict on Kamaruzzaman for his heinous crimes against humanity during the country's Liberation War in 1971.