Quamrul to seek time to answer court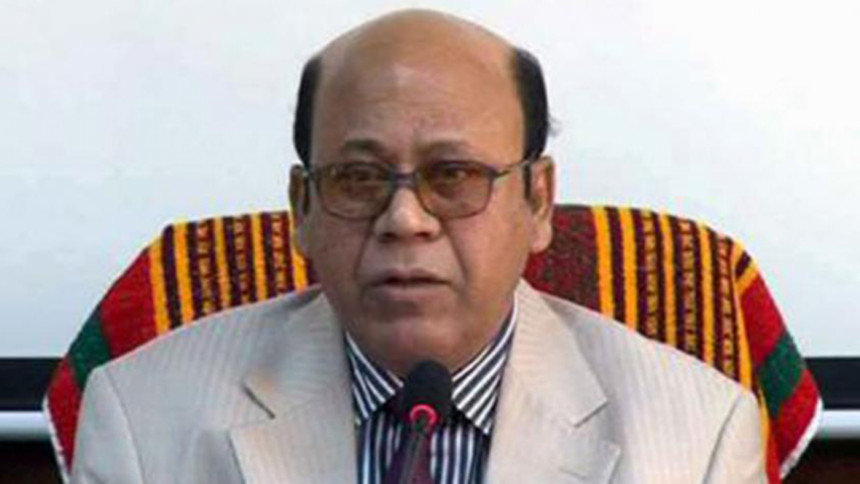 Food Minister Quamrul Islam today said he will seek time to answer a contempt rule and summons issued by the Supreme Court against him for diatribes against Chief Justice Surendra Kumar Sinha, reports Bangla daily Prothom Alo.
I am leaving for Malaysia today to attend a conference. I will come back on March 16 or 17, I will seek for time through lawyers, the food minister told reporters at the Secretariat, the daily reports.
He said he is respectful to the court and will work according to its order.
Asked about his comments on the chief justice, he said he had "made the statement as a freedom fighter, not as a minister".
For twice, Qamrul and Mozammel criticised the chief justice after he, during appeal hearing of Quasem on February 23, expressed dissatisfaction over the poor performance of prosecutors and investigators in dealing with war crimes cases.
Minister Qamrul alleged the chief justice was openly speaking in the language of BNP, Jamaat-e-Islami and their lobbyists.
In response to the comment, a nine-member full bench of the Appellate Division came up with the suo motu order today before it sat for delivering the appeal verdict of war criminal and Jamaat-e-Islami leader Mir Quasem Ali.