4 hurt in Gazipur garment factory fire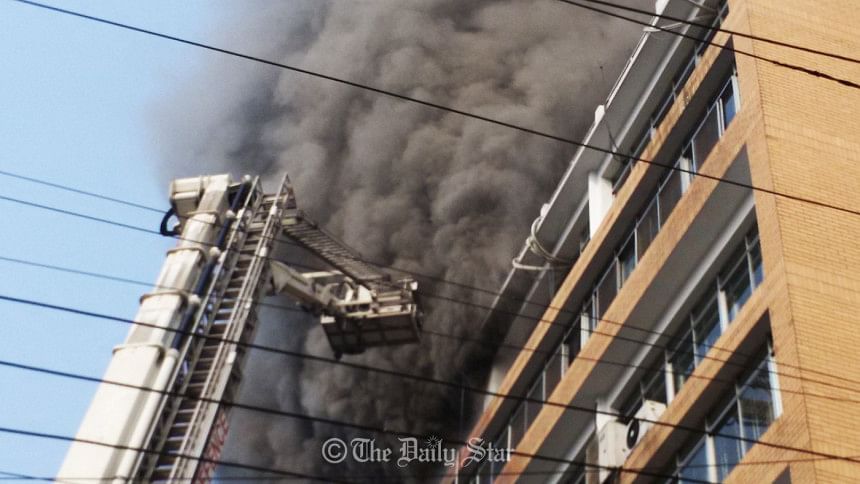 -- Fire originates at 7:30am
-- Doused at 12:15am
-- 4 workers hurt
-- Building houses Matrix Sweater Factory
At least four workers of a sweater factory were injured when a devastating fire broke out at a high-rise commercial building in Signboard area of Gazipur this morning.
Identities of the injured workers of Matrix Sweater Factory, which is housed on the top floor of the eight-storied building, were not known immediately, fire fighters said.
They all were injured while rushing out of the building during the incident, Hasibur Rahman, station officer of Gazipur Fire Service and Civil Defence, told our correspondent.
The fire broke out at 7:30am on the eighth floor, the official said.
On information, 12 fire fighting units from Tongi, Gazipur, Sreepur and Uttara stations rushed to the place and brought the fire under control around 12:15pm.
Transport communication on Bhushirmil link road in the area was disrupted for around half an hour due to the operations of the firefighters at the place.