HRW urges govt to ensure justice for Nusrat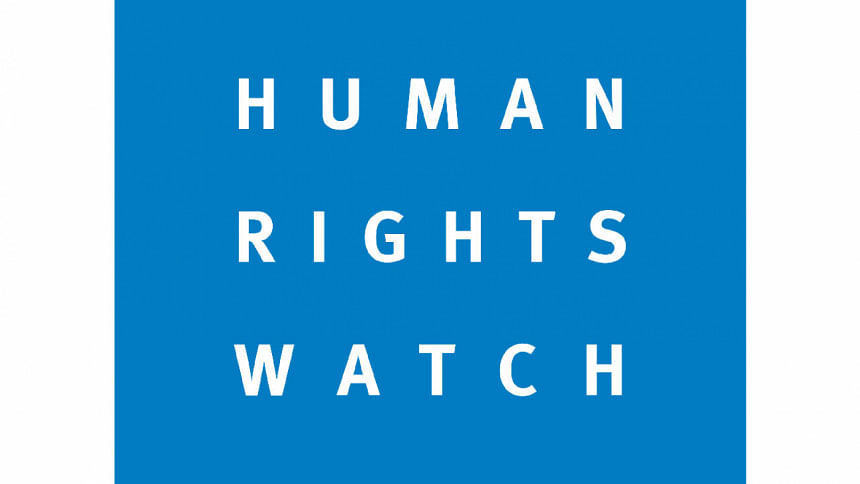 The Bangladesh government should thoroughly investigate the murder of madrasa student Nusrat Jahan Rafi and fairly prosecute all those responsible, Human Rights Watch said.
The murder of Nusrat, who was killed after she filed a complaint of attempted rape, should spur the authorities to take concerted action to combat sexual violence in the country, according to a report of the New York-based rights organisation published today.
"The horrifying murder of a brave woman who sought justice shows how badly the Bangladesh government has failed victims of sexual assault," said Meenakshi Ganguly, South Asia director at Human Rights Watch.
"Nusrat Jahan Rafi's death highlights the need for the Bangladesh government to take survivors of sexual assault seriously and ensure that they can safely seek a legal remedy and be protected from retaliation."
A video taken on March 27 while Nusrat Jahan Rafi reported the assault shows the police officer in charge registering her complaint but telling her that the incident was "not a big deal," the HRW alleged.
Subsequently, supporters of the accused pressured her to withdraw her complaint, it claimed.
The woman's family told the media that before the attack they received death threats telling them to drop the case. But she was determined to seek justice, the report said.
Her brother said that after she was attacked on April 6, Nusrat Jahan Rafi told her family that the assailants had demanded that she withdraw her case against the principal, and when she refused, they set her on fire, it added.
"Nusrat Jahan Rafi's cruel death is a sobering reminder of the pervasive risk of sexual violence that is faced by Bangladeshi women and girls," Ganguly said.
"The government should ensure justice for her family, urgently put legal protections in place to prevent sexual assault, and provide effective protections to survivors."
The police have arrested eight of the 13 people accused of taking part in the murder, HRW mentioned.  
Two have confessed, according to the police, that the murder was carried out at the direction of the principal, who remains in custody over Nusrat Jahan Rafi's allegations.
Although Prime Minister Sheikh Hasina has vowed to bring those responsible for the killing to justice, the government's record on prosecuting sexual violence cases is extremely poor.
The murder occurred around the fourth anniversary of a case of mass sexual harassment of at least 20 women during Bengali New Year celebrations at Dhaka University on April 14, 2015. In the four years since, there has been little progress in the court case.