Headmaster suspended over 'raping' colleague in Kushtia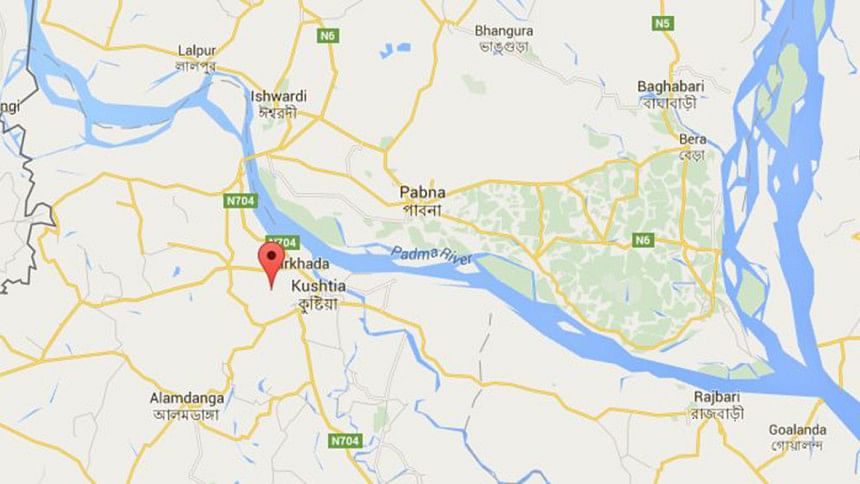 The authorities of a Meherupur school today suspended the headmaster for allegedly raping one of his female colleagues.
Headmaster Shariful Islam of Amrakanon High School in Mujibnagar upazila of Meherpur district allegedly raped a part-time teacher of Christianity early Friday, according to a case filed last night.
The victim filed the case with Kushtia Model Police Station, our Kushtia correspondent reports quoting Shabuddin Choudhury, officer-in-charge of the police station.
She is currently receiving treatment at Kushtia General Hospital.
Kushtia Deputy Commissioner (DC) Syed Belal Hossain visited the victim at the hospital last evening and urged her to file a case against the rapist.
The woman along with her school's headmaster went to Kushtia Thursday night to attend the govt teachers' registration exam scheduled for Friday morning.
The duo rented two rooms at Al Amin Hotel in Barabazar area of Kushtia, our correspondent reports.
The victim alleged that Shariful entered her room on Friday morning with an excuse for exam tips and raped her.
The accused took the victim to Kushtia General Hospital before fleeing the scene.
Hearing the news, locals burst into protest demanding exemplary punishment of the headmaster.