HC questions legality of biometric SIM registration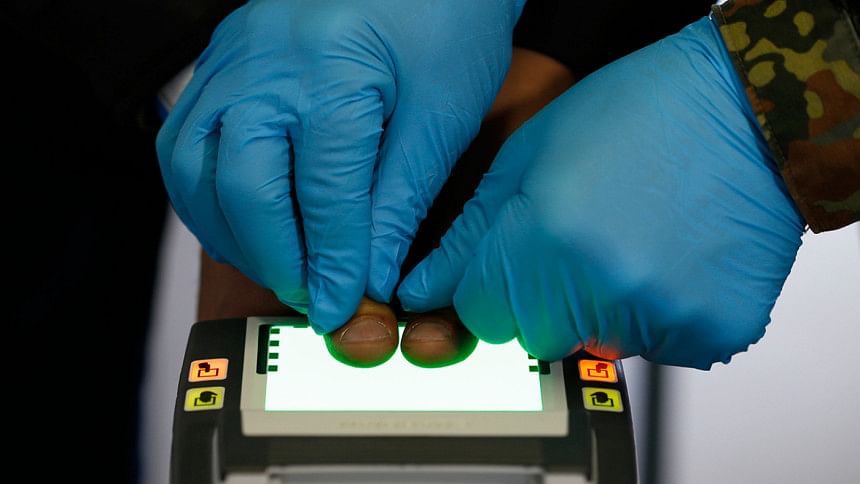 The High Court today questioned the legality of biometric registration for purchase of mobile operators' Subscriber Identity Module (SIM) cards.
The court issued a rule to explain in a week as to why collecting the information of citizens through biometric registration of mobile phone SIMs should not be declared illegal.
The bench of Justice Syed Mohammad Dastagir Husain and Justice AKM Shahidul Huq issued the rule after hearing a writ petition filed by a Supreme Court lawyer SM Enamul Huq on March 9.
Citing from the petition Enamul's lawyer Muktadir Rahman told The Daily Star the petition challenged the legality of biometric SIM registration as collecting such private info of citizens by the mobile companies is not safe for the people.
The owners of five mobile operators excluding Teletalk Bangladesh Ltd are foreigners, so the information may be leaked out from them which can incur damage to the people and the country.
Collecting such information through biometric SIM registration should be scrapped, he added.
Law secretary, Election Commission, post and telecommunication secretary, BTRC chairman and chief executives officers of Grameenphone, Robi Axiata Ltd, Airtel Bangladesh Ltd, Teletalk Bangladesh Ltd, and Pacific Bangladesh Ltd (Citycell), Orascom Bangladesh Ltd have made respondents to the rule.