HC's contempt rule against 10 tannery owners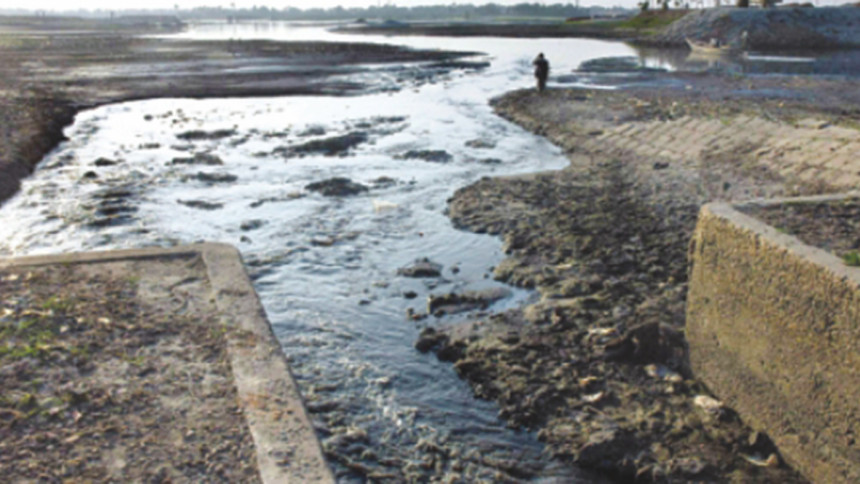 The High Court today issued a contempt rule against 10 tannery owners over charges of creating bars to implement a previous judgment regarding salvation of Buriganga river.
In the rule, the court asked them to explain in two weeks as to why contempt of court proceedings should not be brought against them for creating obstruction to implement its 2001 judgement.
The HC bench of Justice Md Ashfaqul Islam and Justice Jafar Ahmed issued the rule after hearing of contempt of court petition filed by Human Rights for Peace of Bangladesh.
Petitioner's counsel Manzill Murshid told the court that in 2011 the HC directed the government to relocate the tanneries, located in Hazaribagh, to Savar within two years.
The HC on June 23, 2009 directed the government to relocate the tanneries from Hazaribagh to save the Buriganga river from pollution by February 28, 2010. The same court later extended the deadline for six months.
But the government could not implement the directives as the tannery owners did not shift their tanneries even now, which is a contempt of court, Manzill said.
Lawyer Manzill told The Daily Star that industries secretary informed the court about the tannery owners' unwillingness to shift their tanneries though the government has been working in this regard.
Industries secretary has provided the names of ten owners who are responsible for creating obstruction to the HC directives.
The owners are: Arefin Shamsul Al Amin, managing director of Rana Labour of Industries limited; Sayedul Haque Master, proprietor of M/S Jules Enterprise; Mahbubur Rahman Panna, proprietor of M/S Pubali Tanneries; Giasuddin Ahmed Pathan, managing director of Rumi Leather Industries Limited; Abdus Salam, proprietor of M/S Salam Tannery; Rezaul Karim Ansary, proprietor of Karim Lather Limited; Abdul Wadud Mia, proprietor of M/S Mahim Tannery;  Abdul Wahab, proprietor of M/S Nabipun Tannery;  Mafiz Mia, proprietor of M/S Asia Tannery; Akbar Hossain, managing director of M/S paramount Tannery.