Gono University students protest demanding UGC approval for BBA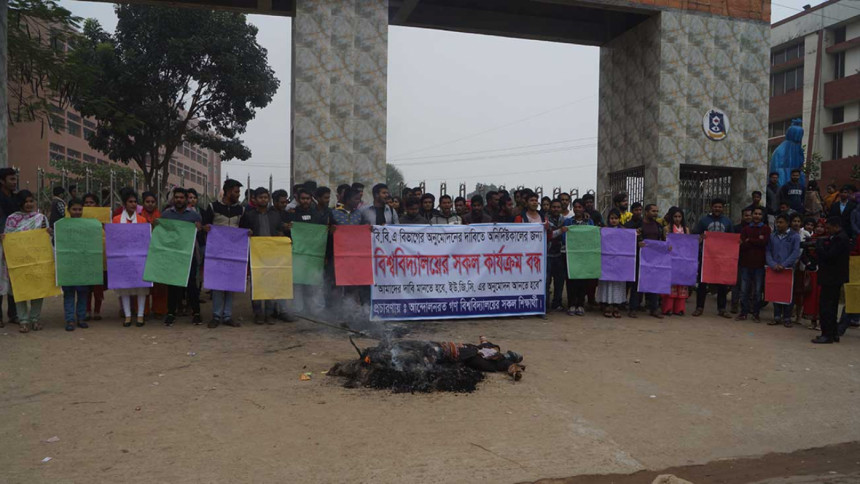 Students of a private university in Savar staged protest demanding University Grants Approval of the Business Administration Department and seven other departments.
As part of their agitation started December 17, the students closed of administrative activities, reports our Savar correpsondent.
Around 10:00am today, around 400 students of BBA took position at the main gate of the Gono University and amped up their protest, the correspondent said quoting a student of the BBA department.
The students also burnt tyres in front of the main gate of the university campus.
"We got admitted here after seeing the prospect of this university and have been attending classes regularly. But in the beginning of 2017, we came to know that along with BBA department, seven other departments do not have any UGC approval," SM Shuvon, a third year BBA student, told our correspondent.
From then onwards the students have been demanding the authorities for UGC approval. However, the authorities failed to do anything about the UGC approval.
Talking to The Daily Star, the registrar of the university said they were still trying to get the approval of the commission.