Gang-rape, again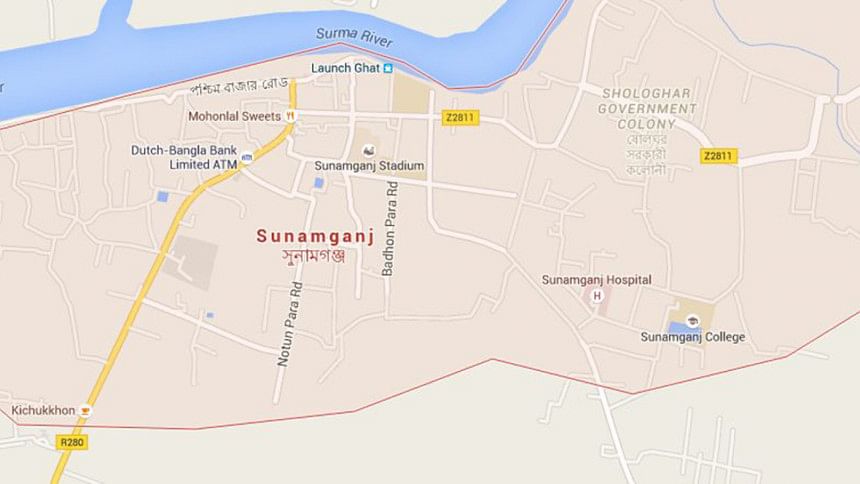 A woman was gang-raped by armed assailants in Jagannathpur of Sunamganj last night amid countrywide outrage over sexual abuse against women.
Police managed to arrest one Rakib Ullah, 32, manager of Sunlite Hotel, the site of the incident, for his alleged involvement, reports our Moulvibazar correspondent.
The victim and her husband, from Narainkuri village of Dirai upazila, were resting inside their hotel room when a group of armed assailants forcefully entered around 9:00pm.
The assailants tied up her husband and gang-raped her. They took her up to the roof, from where the victim managed to jump and flee, police said quoting the husband.
The husband filed a case accusing Rakib, the manager of the hotel, and five anonymous others with Jagannathpur Police Station, Md Kabir, a sub-inspector of the police station said. "The woman took treatments at Jagannathpur Upazila Health Complex."
Md Asaduzzaman, officer-in-charge of the police station, endorsed the facts to The Daily Star and said his forces were trying their level best to arrest the perpetrators.