FF quota seekers continue demo at Shahbagh
Freedom fighters' quota seekers blockaded Shahbagh intersection in Dhaka demanding the government to reinstate 30 per cent reservation in civil service.
They were staging demonstration at the busy intersection of the capital till filing the report around 10:00pm.
However, they decided to postpone the blockade programme from 6:00am to 3:00pm tomorrow following the request of Home Minister Asaduzzaman Khan Kamal, Prof AKM Jamal Uddin, convener of Muktijoddha Mancha, a new platform of freedom fighter's family, told reporters tonight.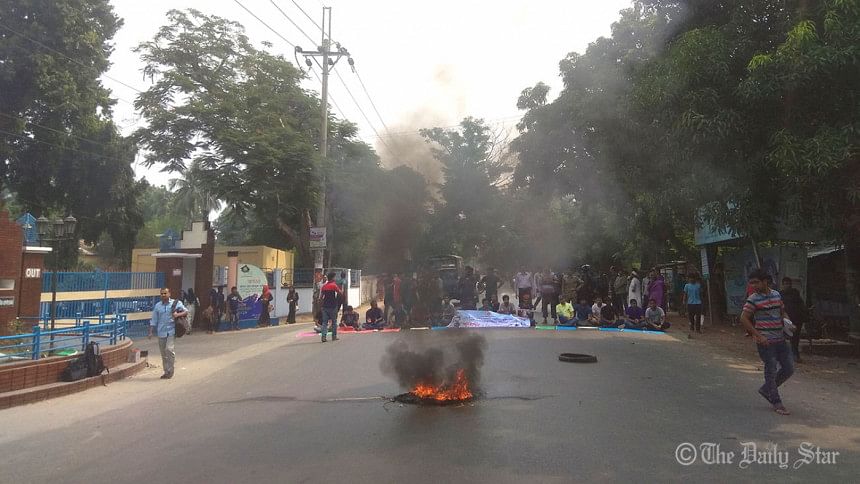 The home minister went to the spot in the evening and urged the protesters to end their movement considering MBBS admission test scheduled to be held tomorrow morning, said Jamal Uddin, a teacher of Sociology Department of Dhaka University.       
Earlier in the afternoon, Sheikh Atiqur Babu, president of "Muktijoddha Sangsad Sontan Command", announced to hold a rally at Shahbagh on October 6 to press home their demand.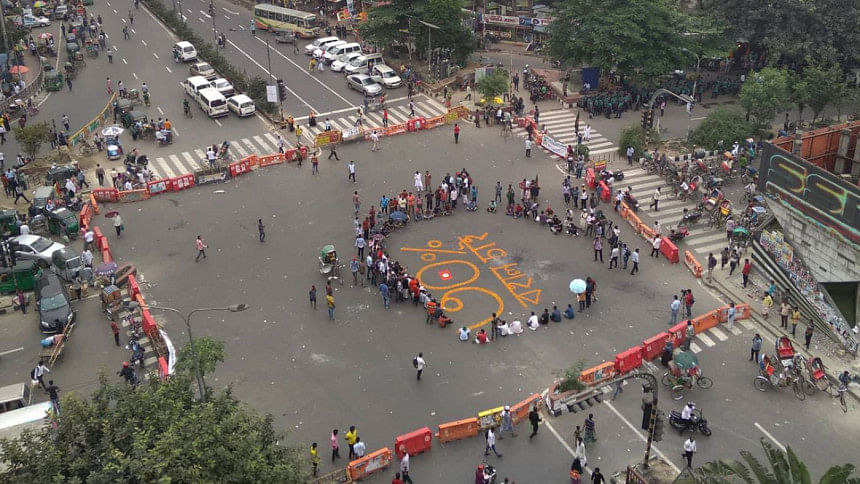 They began their agitation in Dhaka's Shahbagh area and some other parts of the country last evening after the government endorsed scrapping of quota for 1st and 2nd class government job.
Today, 50 students under the banner of "Muktijoddha Sangsad Sontan Command" took to the streets and blocked Shahbagh intersection at 7:00am, reports our Dhaka University correspondent.
Later, around 150 more students under the banners of Muktijoddha Paribar Kalyan Foundation, Bangladesh Muktijoddha Sontan Sangsad, Bangladesh Muktijoddha Projonmo and Muktijoddha Paribar joined the demonstration.
Besides, the blockade at Shahbagh inspired a similar demonstration at Rajshahi University today.
Around 30 students took a position in front of the university's main gate and blocked Dhaka-Rajshahi highway protesting the government's move to scrap quota in the civil service, our RU campus correspondent reports.
Vehicular movement on the highway was completely blocked from 10:00am to 12:00pm.
Later, some 20 students blocked the highway in front of the university main gate again around 7:00pm, halting traffic movement.