Foreign missions' red alerts excesses: Muhith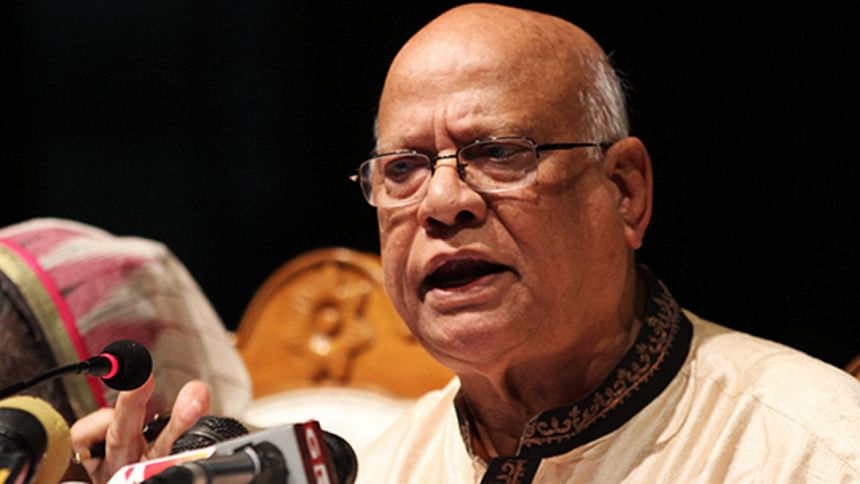 Finance Minister AMA Muhith today described the alerts issued by different diplomatic missions in Dhaka after the murder of the two foreign nationals as excesses.
"Their red alerts are excesses and it is a mistake," said Muhith after inaugurating a library at Dakshin Surma in Sylhet this afternoon, reports the Bangla daily Prothom Alo.
There is no reason to panic, he said adding, that many people including Bangladeshis are killed in America every year.
"What does America do when a Bangladeshi is killed there?" Muhith raised a question.
Responding to a query over the adverse impact on the economy and readymade garment sector after killing of the two foreigners, he said, "It is an isolated incident."
"This incident is being turned into an issue," he said adding that no such circumstances have been created in the country that would create adverse impact on the economy or the RMG sector.