Flower growers upbeat
Florists in Jessore expect Tk 30cr trade this spring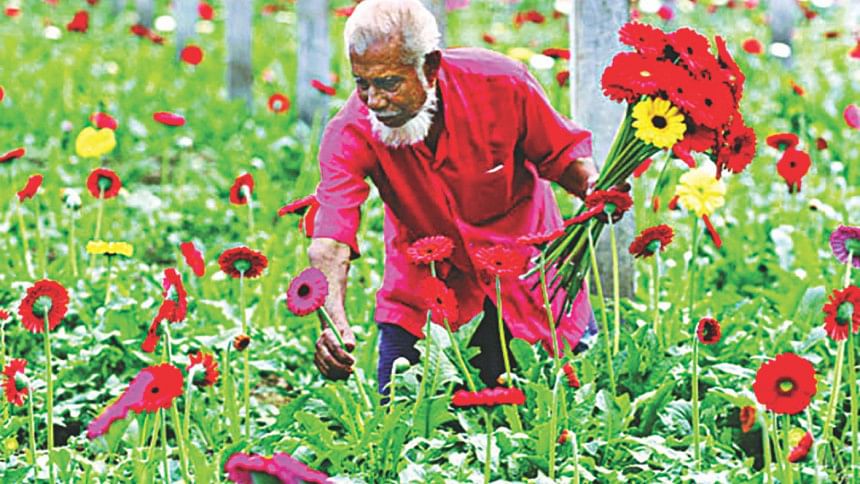 Flower growers at Godkhali in Jessore's Jhikargachha
upazila
are passing hectic time ahead of celebrations of the first day of spring, Pahela Falgun, as well as Ekushey February, the International Mother Language Day, and Valentine's Day.
They expect to sell flowers worth Tk 30 crore in this month-long festive season, said MA Rahim, president of Godkhali Flower Traders Association.
The farmers are already supplying flowers to the market from February 10.
They are working day and night at their gardens to meet the demand for a wide variety of flowers like roses, gerberas, gladioli, dahlias and sunflowers ahead of the celebrations.
Flower cultivation has brought prosperity to many in the area.
The wholesale flower market at Godkhali is the source of 70 percent of the entire flower supply of the country, said florist Hafiza Khatun.
Traders said sale of flowers gears up with the celebrations, especially  Valentine's Day.
Farmers are also expecting to get good prices on the day, said locals.
Local flower trader Ismail Hossain said, "We are getting orders from different places of the country. I'm ready to supply flowers as per their requirements."