Flood may affect 5 more districts: Minister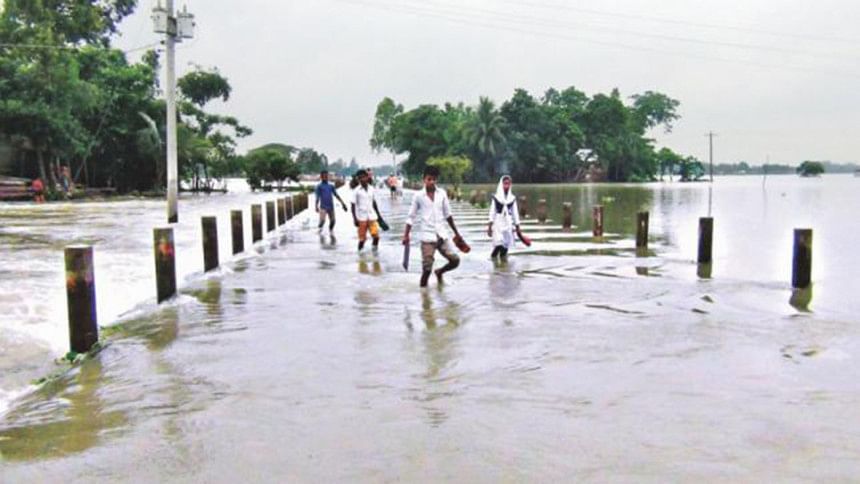 The authorities of five districts have been asked to stay on high alert as there is a possibility those could be freshly affected by floods, Disaster Management and Relief Minister Mofazzal Hossain Chowdhury Maya today said.
SEE: INTERACTIVE MAP - Current flood situation in Bangladesh
Till now, 6.5 lakh people of 54 upazilas in 13 districts have been affected by floods triggered by torrential rains and release of upstream water, the minister said at a briefing on the flood situation at the Bangladesh secretariat.
"Flood could affect five new districts -- Munshiganj, Manikganj, Chandpur, Shariatpur and Bhola," Maya said.
Mainly north and north-eastern districts of the country have been affected by the floods, Maya said adding many shelter centers have been opened on higher ground to accommodate those who lost their homes in the floods, the minister said.
Between July 3 and July 11 a total of 4,000 metric tonnes of rice, Tk 1.9 crore and 18,000 packets of dry food have been distributed among the flood victims, the minister added.