Find new leadership until I'm here: PM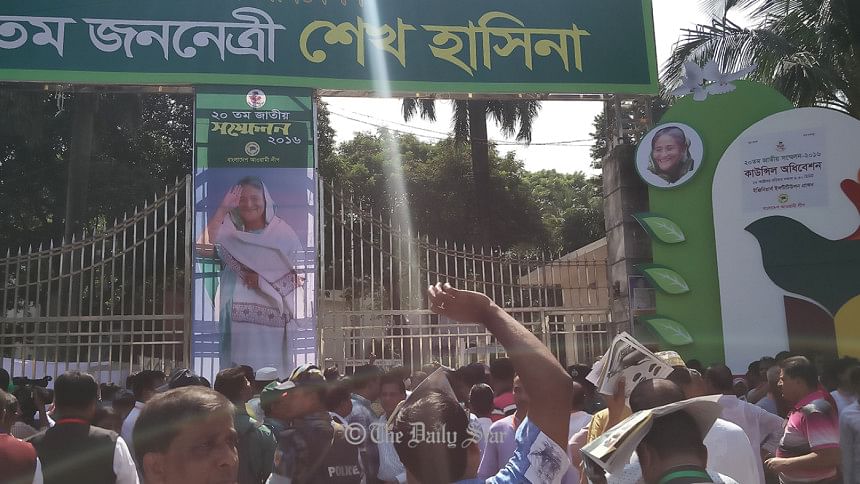 Prime Minister and Awami League President Sheikh Hasina today urged her party councillors to find new leadership for the party.
'Find new leadership as long as I'm here,"' the AL chief told the councillors while addressing the second and final session of the 20th National Council of the party at Institute of Engineers Bangladesh (IEB) in Dhaka.
She said she wants to strengthen the party by electing a new leader.
In reply, the councillors shouted "No… No", a participant told The Daily Star.