Fewer holidays may reduce backlog of cases: CJ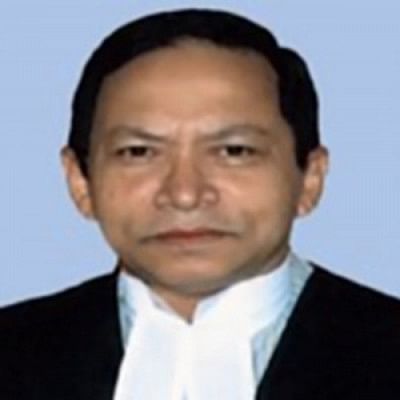 Chief Justice Surendra Kumar Sinha today stressed the need for reducing traditional long vacations of the Supreme Court in order to increase disposal of cases and lessen the backlogs.
The chief justice made the remark while speaking as chief guest at a programme on the occasion of Baishakhi Utsab organised by Rajshahi University Alumni Association at the SC Bar Association auditorium.
Justice Sinha said he has a plan to cut the vacation of the SC, saying there is no alternative to reduce the long vacations.
He said he had once visited South Korea and the Korean chief justice told him that their SC enjoys holiday for only 20 days in a year.
The Korean chief justice also questioned how a country (like Bangladesh) can run, if its SC enjoys more than six-month-vacation in a year, Justice Sinha added.
This year the SC is scheduled to enjoy a total of 180-day vacation including holidays, and the court cannot run this way as there are more than three lakh cases pending, he said.
"I have placed a proposal at a full court meeting of the High Court judges for reducing the long vacation, but only one of them had supported me," SK Sinha said.
The chief justice said all citizens including politicians, lawyers and judges should go by the rule of law.
Time has come for self criticism, he observed.
A judge has to feel what contribution he has made to the country, since he got a flat, money and dignity, Justice SK Sinha said, adding that the judges have to discharge their duties in such a manner so that allegations against them are removed.
The judges have to hear and dispose of cases, and write and sign their orders and judgments on time, he said.