Female cop 'gang-raped' in Dhaka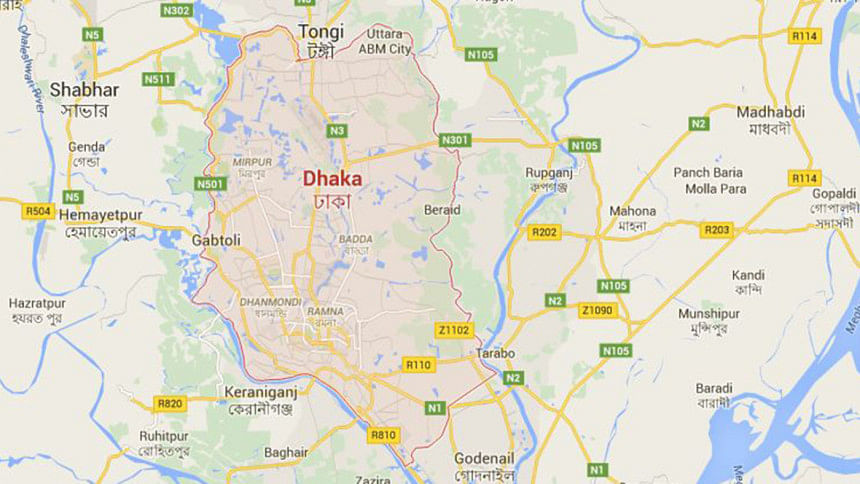 A policewoman was allegedly gang-raped by her former police husband and his cohorts in Khilgaon area of capital Dhaka Wednesday night.
The victim, a constable in Turag Police Station of Dhaka Metropolitan Police, got admitted to One Step Care Centre unit at Dhaka Medical College Hospital (DMCH) this afternoon, Dr Bilkis Begum, coordinator of the unit, told The Daily Star.
"She brought allegation of gang-rape while getting admitted here," said the medical officer, adding, "Her forensic test will be conducted tomorrow."
Earlier, the victim's husband, now an assistant sub-inspector, called her to a house in Tilpa Para area at Khilgaon to meet their three-year-old daughter, the victim's sister said.
As she went there, the SI and three-four others gang-raped her the whole night after making her unconscious, the sister added.
"Police reportedly refused to take the case when she prayed," the victim said.
Md Anwar Hossain, DMP deputy commissioner (Motijheel), told The Daily Star that a case was filed in this regard. "Actions will be taken as per the law."
Meanwhile, the accused got transferred from Khilgaon Police Station on June 11.
In 2011, the victim and her former husband got married following their relationship and at that time both of them were constables in Rajarbagh Police Line.
Her husband, however, divorced her in 2014. Then, the victim's family lodged a case under Women and Children Repression Prevention Act and of dowry with a Gazipur court, the victim's brother said.
Her husband got bail in November 13, 2014 and brought their daughter on November 28 to him.