Father, daughter share success in SSC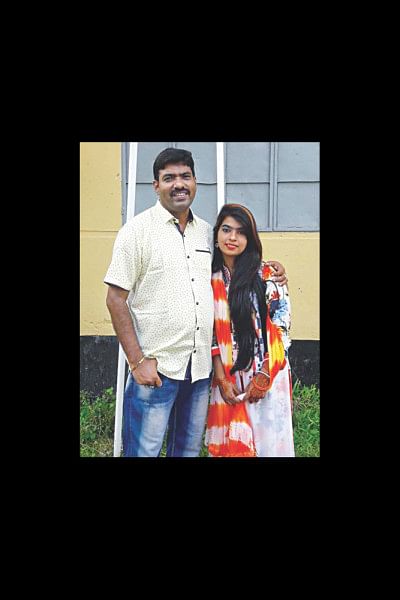 Ashraf Paheli, organising secretary of Tangail district unit of BNP, passed the Secondary School Certificate (SSC) examinations along with his daughter Asha Binte Ashraf this year.
Asha took part in the SSC examinations under Dhaka Board as a regular student of Sristy Academy in the town and got GPA 4.6.
Ashraf took part in the SSC (Vocational) examinations under Technical Education Board as a student of Haji Shamsher Ali School and BM College in Kalihati upazila and passed the examination.
Jahangir Hossain, principal of Haji Shamsher Ali School and BM College, confirmed that Ashraf Paheli passed in the examination.
The family members are very happy over the results of father and daughter.
Ashraf said he is also very happy over the result of his only daughter as well as his own result and urged all to keep them in their prayers.
"I was a madrasa student previously but could not get the SSC certificate due to various reasons," he said.
"I have a regular reading habit from my boyhood and I believe there is no age bar for education," he added.
Mentionable, Ashraf Paheli was vice president of Tangail district unit of Jatiyatabadi Chhatra Dal, student wing of BNP, and general secretary of district unit of Jatiyatabadi Jubo Dal, youth wing of the party, previously.