Eid holidays: Barapukuria power plant unit to run for 5 days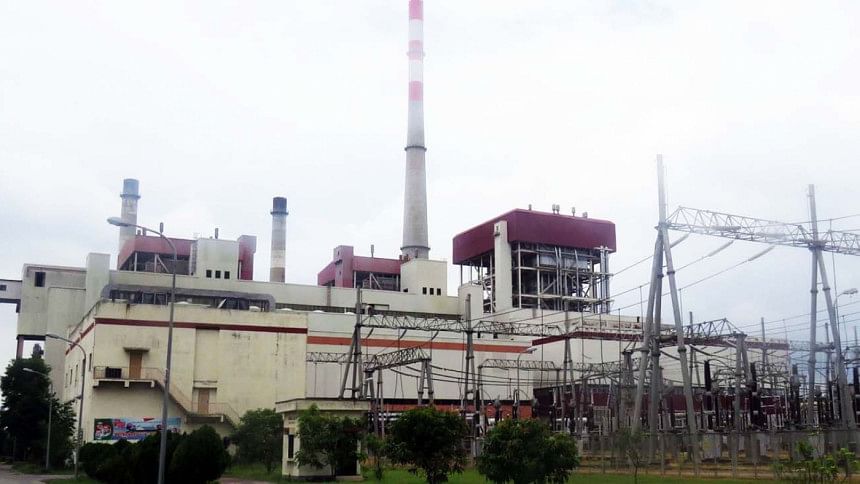 A unit of Barapukuria coal-fired power plant, shutdown for over a month due to fuel crisis, will go into operation for five days from tomorrow to meet the demands of power during this Eid-ul-Azha, the plant officials said today.
The unit having the capacity of generating 125MW of electricity will go into operation for the five days, Abdul Hakim Sarkar, chief engineer of the plant, told our Dinajpur correspondent over phone.
Around 5,000 metric tonnes of coal (supplied by Barapukuria Coal Mining Company Ltd) is currently present at the plant's stockyard and with this amount, it is possible to operate the plant for five days, he added.
After over a month, Bangladesh Power Development Board (BPDB) will resume operations at the plant's unit again so that it can add more power to the national grid to meet the increasing demands of power in eight northern districts of Dinajpur and Rangpur regions during Eid holidays, the plant engineer said.
On July 22, the 525MW Barapukuria power plant was shut down due to coal crisis, in a direct fallout of the coal going missing from its yard. The current market price of the coal is around Tk 230 crore.  
Following the incident, the premier had ordered forming a committee to further investigate the disappearance of some 1.45 lakh tonnes of coal from Barapukuria coalmine and identify those responsible for it.
An initial probe by the Petrobangla, the coalmine's parent company, was formed to investigate the incident.