Ex-secy Nurul Huda made new CEC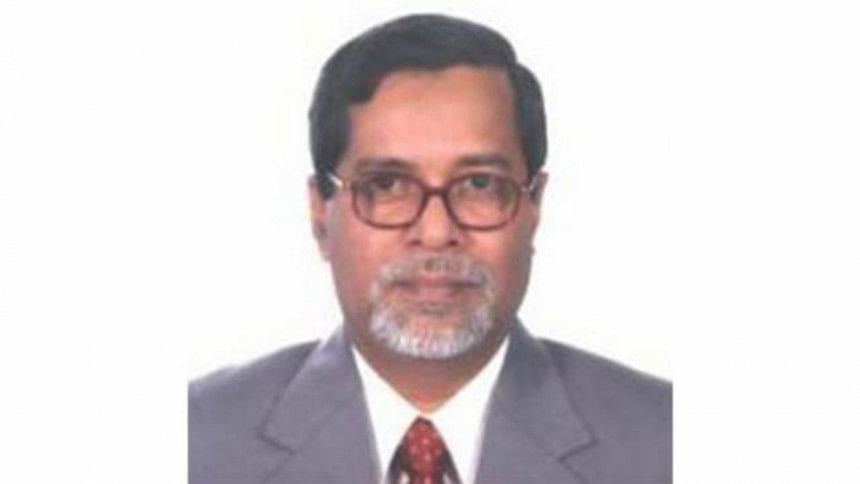 President Abdul Hamid tonight appointed KM Nurul Huda, a former secretary, as the next chief election commissioner in a bid to reconstitute the Election Commission (EC).
He also appointed Mahbub Talukder, a former additional secretary, Rafiqul Islam, a former secretary, Kobita Khanom, a former district and session judge, and Shahadat Hossain Chowdhury, a retired army officer, as commissioners. 
Cabinet Secretary Mohammad Shafiul Alam made the announcement at a press conference held at the Secretariat in Dhaka around 9:30pm.
President receives EC search body's report
Earlier this evening, President Abdul Hamid received a report containing a list of 10 names selected by the search committee for reconstitution of the EC.
The six-member search panel headed by Supreme Court Judge Syed Mahmud Hossain met the president at Bangabhaban around 6:30pm.
EC search body finalises list
In the afternoon, the EC search panel finalised the list in a meeting where it picked the ten names according to the recommendations of political parties.
A report in this regard was prepared and submitted to the president for selecting the chief and other commissioners of the EC this evening.
Read More: Pick those with no political affiliations
"After submitting the report to the president it will be decided later whether the names on the list will be made public," Abdul Wadud, additional secretary of the cabinet division, told journalists after the meeting. 
A gazette notification will be issued by February 8, he added.
Read More: EC must be free from political interference 
Headed by Justice Syed Mahmud Hossain, the search panel includes Justice Obaidul Hassan, a High Court judge; Muhammed Sadique, chairman of Bangladesh Public Service Commission; Masud Ahmed, comptroller and auditor general of Bangladesh; Prof Syed Manzoorul Islam, trustee board member of Transparency International Bangladesh; and Shireen Akhter, pro-vice chancellor of Chittagong University.
The timeframe of the search committee will expire on February 8 while the tenure of the incumbent election commission will end in the middle of this month.

On January 25, the president formed the search committee after holding talks with 31 political parties.

Later, the search committee has been given timeframe to propose the prospective names of chief election commissioner and other commissioners by February 8.

After complying with an instruction, a total of 26 political parties submitted fives preferred names to the search committee for appointing the CEC and others commissioners from those.

Based on their recommendation, the search panel also held talks with 16 noted citizens and took their opinions about the reconstitution of the EC.