Draft Petroleum Corporation Act gets nod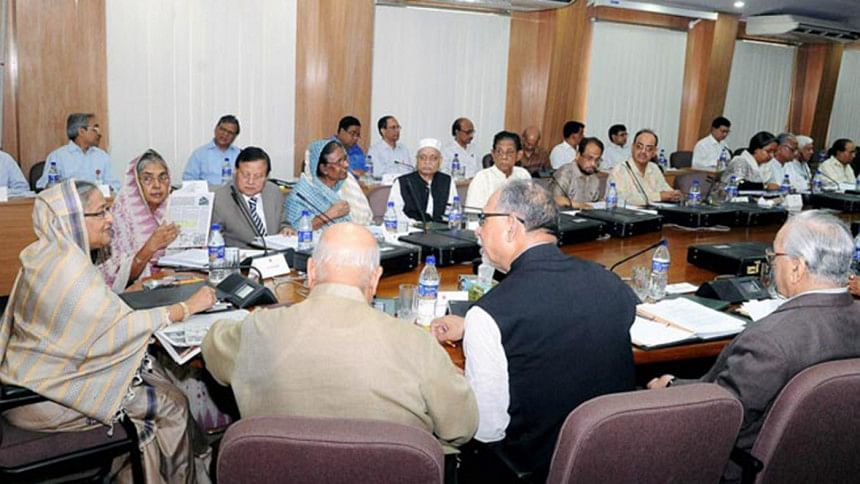 The cabinet today gave its final approval to the draft of Bangladesh Petroleum Corporation Act 2015 doubling the jail term and fine for defaulters.
According to the draft act, six months imprisonment to be awarded and Tk 10, 000 to be fined if the concerned authorities are not informed about any accident during the consignment of petroleum substance, said Cabinet Secretary M Mosharraf Hossain Bhuiyan.
Earlier the punishment was three months jail and Tk 5,000 fine in such incident, he told the reporters after the meeting.
The approval came in a regular weekly meeting at the cabinet room of the parliament with Prime Minister Sheikh Hasina in the chair.
"The act was first formulated in 1934 and later ammended in 1986."
The cabinet also approved the draft Bangladesh Ship Recycling Law 2015.
A recycling zone and a board would be formed as per the law. According to the law, one year imprisonment to be awarded and Tk 10,000 to Tk 30,000 to be fined and if any ship would import without the permission of the board.