Gulshan café attack: 'Bomb supplier' Mahfuz on 7-day remand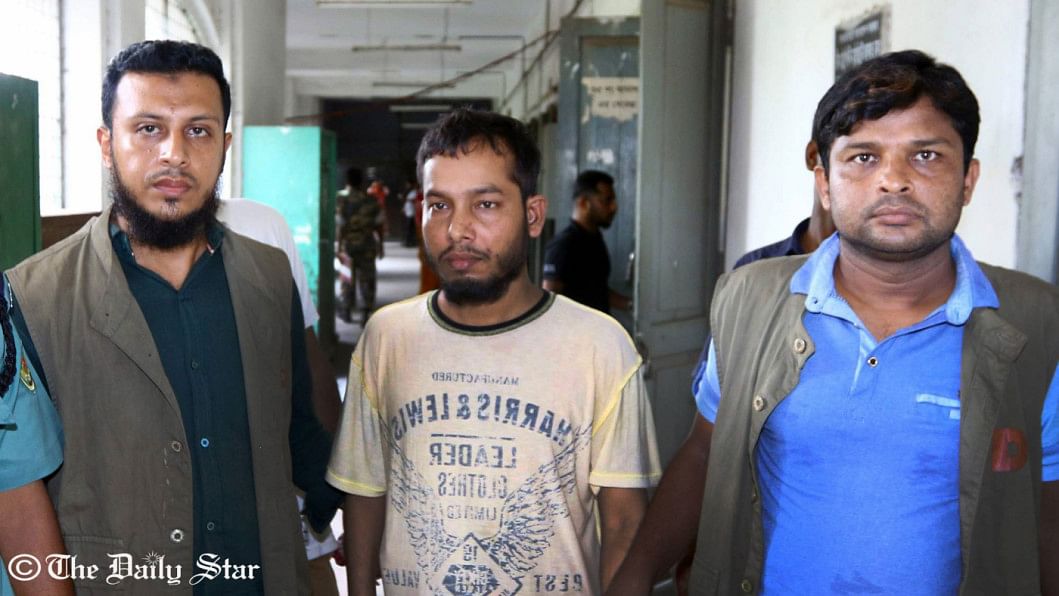 A Dhaka court today placed Sohel Mahfuz, known as an explosives expert and the bomb supplier for last year's Gulshan café attack, on a seven-day remand in connection with the café attack case.
Metropolitan Magistrate AHM Toha passed the order after Humayun Kabir, an inspector of Counter Terrorism and Transnational Crime Unit (CTTC) and also the investigation officer (IO) of the case, produced Sohel before his court with a 10-day remand prayer.
Read More: Gulshan Café Attack: 'Bomb supplier' finally held
There was no lawyer to represent Sohel Mahfuz, nor did he say anything.
Mahfuz was arrested along with three accomplices in the bordering Shibganj upazila of Chapainawabganj yesterday.
On the evening of July 1, five gunmen burst into the eatery and started firing indiscriminately. They turned off all the lights, held the diners hostage and sorted out targets through a test of reciting verses from the Holy Quran.
They then brutally killed the hostages with guns and machetes, and used the victims' phones to publish images of the bodies on the social media.
Around 12 hours later, para commandos stormed the restaurant and found traces of mindless butchery. Twenty hostages were brutally murdered with the café's floor strewn with bodies.