Transport workers beat up student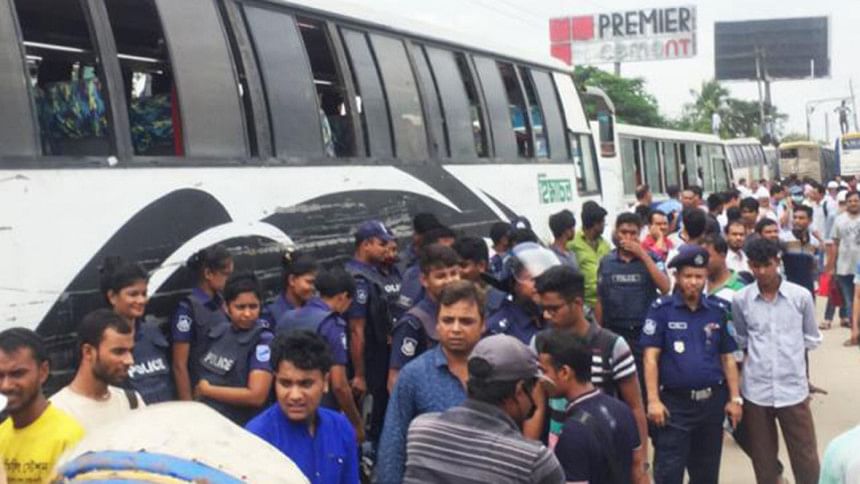 During a demo of transport workers, an altercation broke out between them and passengers of a bus at Mouchak area of Siddhirganj in Narayanganj around 11:00am, witnesses said.
At least four people, including a student, were assaulted by the workers and later handed over to the police, Abdus Sattar, officer-in-charge of Siddhirganj Police Station.
The workers blocked Signboard Point in Siddhirganj around 8:30am.
They threatened not to ply their vehicles until their security was ensured but later withdrew it, said the OC.
Meanwhile, in Chashara intersection, after an altercation, protesting students surrounded Narayanganj City AL Vice President Gopinath Das and stopped him from leaving the area for about an hour, Narayanganj police said.