Shimulia-Kathalbari ferry services suspended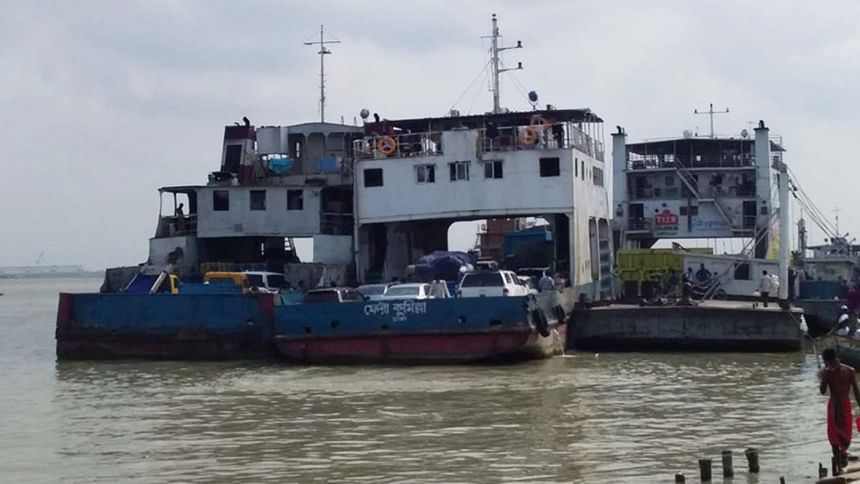 Ferry services on Shimulia-Kathalbari route of Padma river have been suspended due to inclement weather triggered by the cyclone "Bulbul", which may hit coastal areas in Khulna after this evening.
The authorities of Bangladesh Inland Water Transport Corporation (BIWTC) suspended the services around 3:15pm, said Safayet Ahmed, manager (commerce) of BIWTC at Shimulia ghat in Munshiganj.
Besides, plying of launch and speedboats on the Shimulia-Kathalbari route remains suspended since this morning over the same reason, he added.
The BIWTC authorities allowed partial operation of ferry services on the Paturia-Daulatdia route following the inclement weather, Zillur Rahman, deputy general manager of BIWTC at Paturia ghat, told The Daily Star.
Only 10, out of 17, ferries are plying the route at present, Zillur Rahman added.