Cops foil CPB, BSD attempt to lay siege to secretariat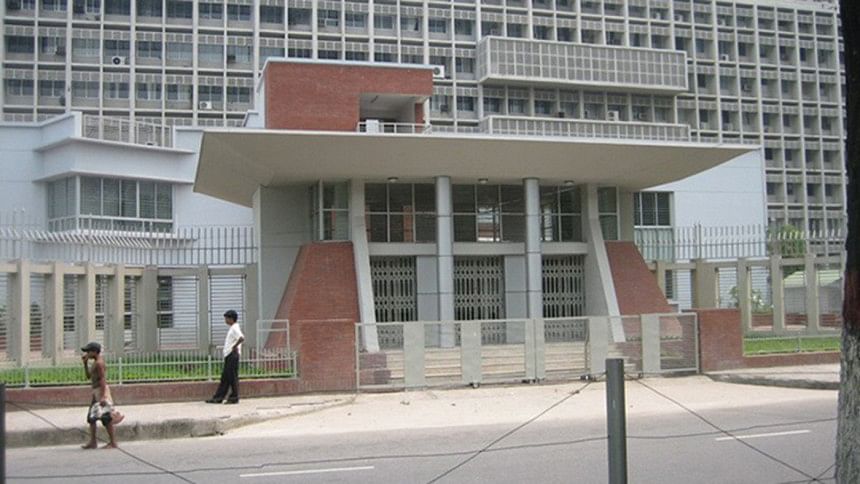 Police today foiled two leftist parties' attempt to lay siege to the Secretariat, protesting the government's decision to increase gas and electricity prices.
Around 150 leaders and activists of Communist Party of Bangladesh (CPB) and Bangladesher Samajtantrik Dal (BSD) gathered in front of the Jatiya Press Club to surround the secretariat around 11:00am.
As they started towards the Secretariat, police intercepted them near the No. 5 gate of the secretariat building.
Later, they held a rally in front of the gate and issued an ultimatum to the government to cut down the price of gas and power after holding a mass hearing on the issue.
To press home their demand, the parties would organise a sit-in in front of the Jatiya Press Club in Dhaka on September 8 from 3:00pm to 5:00pm, they said at a rally held near the Gate no. 5 of the Secretariat this morning.
Bangladesh Energy Regulatory Commission (BERC) on August 27 announced a new tariff structure for gas and power.
"The prices are increased at such a time when oil prices are already low internationally and those who generate electricity and distribute gas are cashing profit, therefore this move by the government is illegal," BSD General Secretary Khalequzzaman told reporters.
The protesters will organise tougher movement if the government fails to meet their demand, he said.
"Transport fares and prices of daily commodities go up as the tariff hikes take effect, which is inhumane," Khalequzzaman said.
Under the new rates, which take effect on September 1, households using a single burner will have to pay 50 percent more with the monthly gas price going up to 600 from Tk 400. For double burner users, the tariff has been raised to Tk 650 from Tk 450 a month.
Average retail power tariff rises by 2.93 percent to TK 6.33 kilowatt-hour unit from Tk 6.15.