Court orders Zafrullah's arrest for contempt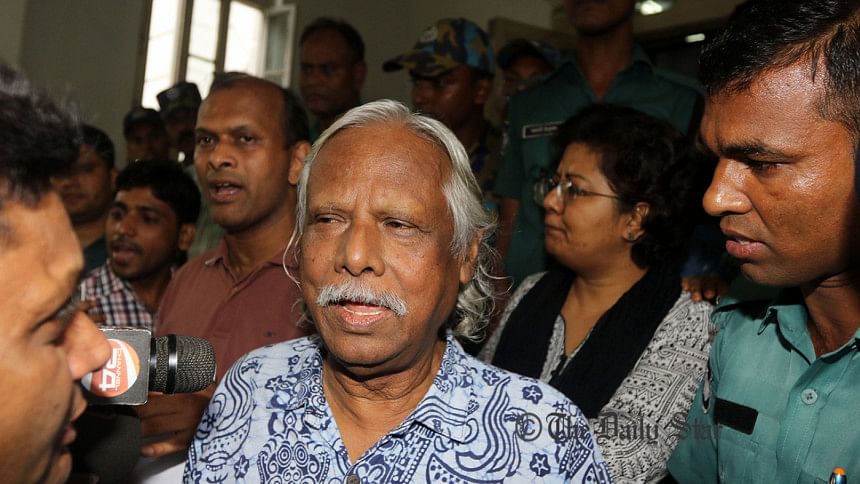 A war crimes tribunal today issued arrest warrant against Gonoshasthaya Kendra founder Zafrullah Chowdhury for non-payment of fine for contempt of court.
The three-member International Crimes Tribunal-2 led by Justice Obaidul Hassan passed the order today after the deadline for payment of Tk 5,000 expired yesterday, tribunal's acting Deputy Registrar Md Aftafuzzaman told The Daily Star.
On June 10, the tribunal found Zafrullah Chowdhury guilty of contempt and imprisoned him at court for an hour for criticising punishment of Bangladesh-based UK journalist David Bergman.
The court also ordered him to pay Tk 5,000 fine within seven days, in default of which he will have to serve a month in prison.
On Tuesday, the Supreme Court stayed the tribunal's verdict until July 5 following a petition moved by Zafrullah Chowdhury.
Md Aftafuzzaman said the tribunal did not get copy of the order yet.