Coast guard rescues 18 abducted fishermen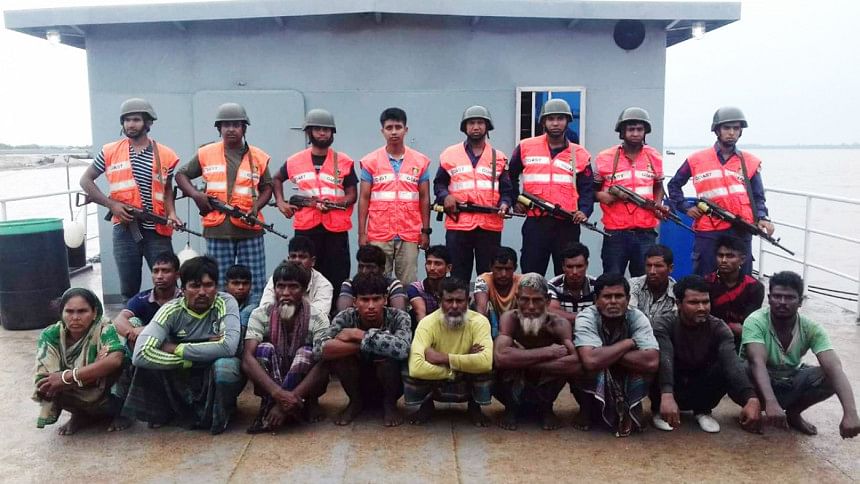 Bangladesh Coast Guard (BCG) today claimed they rescued 18 fishermen who were kidnapped by pirates in the Sundarbans.
A team of coast guards carried raided an area adjacent to Noliyan Para and rescued them, said a press release issued in this regard.
One boat, possibly used by the pirates, was seized from the spot.
No pirates were arrested in this connection. The rescued fishermen were handed over to the local administration.