Clash over Facebook post, 1 killed in Rangpur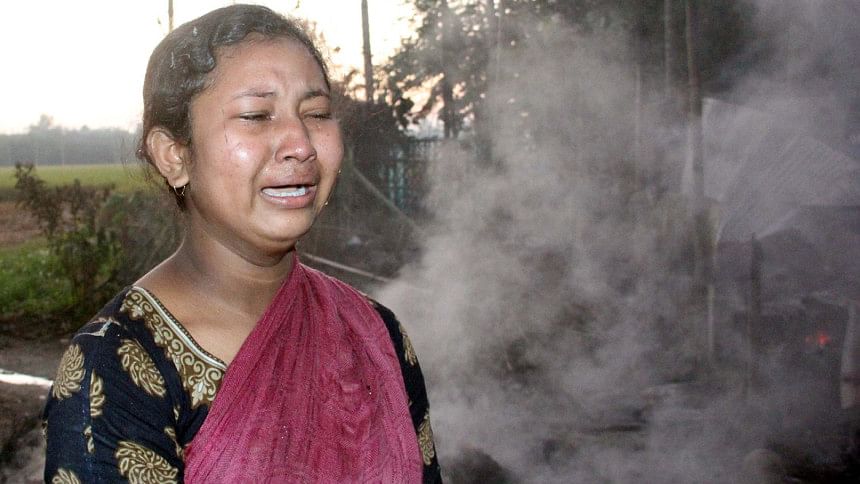 A clash sprouting from an alleged Islam-demeaning Facebook post took the life of at least one person and injured several others in Rangpur Sadar upazila today.
The deceased was primarily identified as M Habib Uddin, 35, from Gangachhara upazila, our Dinajpur correspondent reports quoting local and police sources.
The clash broke out over a Facebook post of a Hindu youth this afternoon. As a group of enraged Islamists torched some houses, police opened their arsenal to retain order.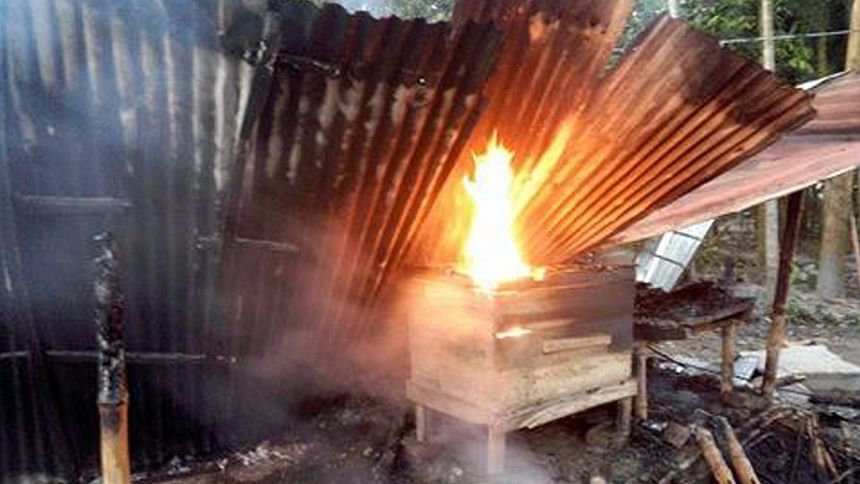 Hundreds of Muslims gathered in Paglapir Bazar and began protest around 2:00pm, after the Friday Juma prayers and blocking Dinajpur-Rangpur highway, locals said.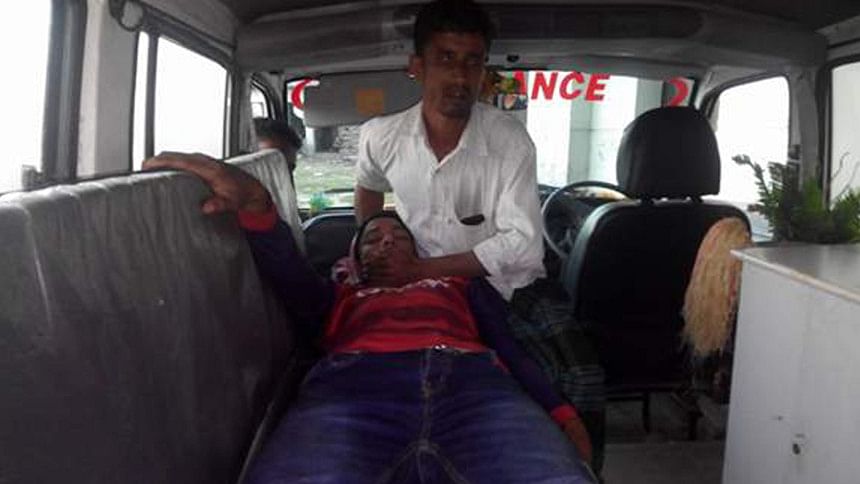 As police intervened, a clash broke out. Five houses were torched during the clash and police lobbed tear gas canisters and fired rubber bullets, a witness told The Daily Star on condition of anonymity.
Saifur Rahman, assistant superintendent of police (ASP) in Rangpur district, said law enforcers brought the situation under control within a short time.
Faruk Hossain, chairman of Khaleya Union Parishad, said the Hindu youth, whose Facebook post from a few days ago sparked the protest, has gone into hiding after the incident.
Sub-Inspector Kibria Habib, the in-charge of Rangpur Medical College Hospital (RMCH) police outpost, confirmed death of one person in the clash and said 15 others were injured.
Three policemen were injured during the clash.