Child killed in wall collapse following gas explosion
4 injured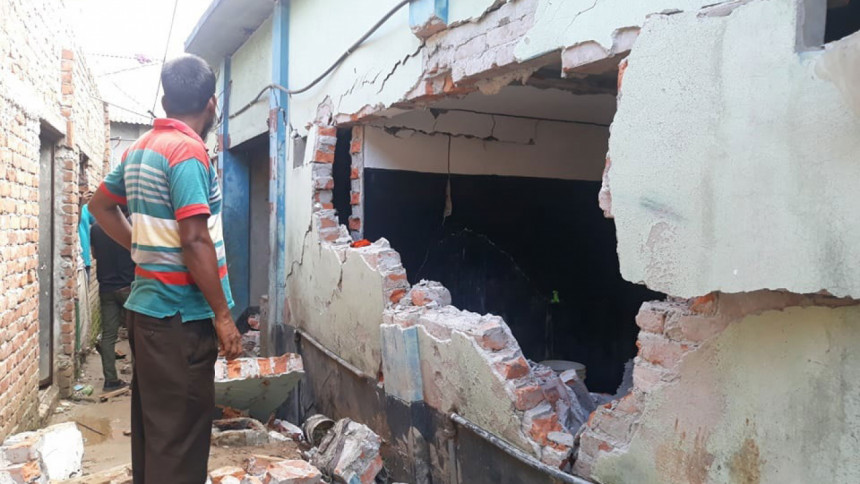 A one-and-a-half-year-old child died and four people were injured after a portion of a wall collapsed on them flowing a gas explosion at their one-story house in Ashulia area, on the outskirts of Dhaka, this morning.
The deceased was identified as Tahshin, son of Nazmul Hasan of Magura district, our Savar correspondent reports.
Presumably the explosion took place from accumulated gas when Tahshin's mother   attempted to light a stove in Kathgora area around 5:00am, Zahangir Alom, senior station officer of Dhaka Export Processing Zone (DEPZ) fire service, told the correspondent quoting family members.
Following the explosion, part of the building's wall collapsed, leaving the child dead on the spot and four others injured, he said.
The injured were taken to a local hospital, he added.
Confirming the incident, Rejaul Haque, officer in-charge of Ashulia Police Station, said, they visited the spot and recovered the body of the child.