Case over prison guard murder, 1 arrested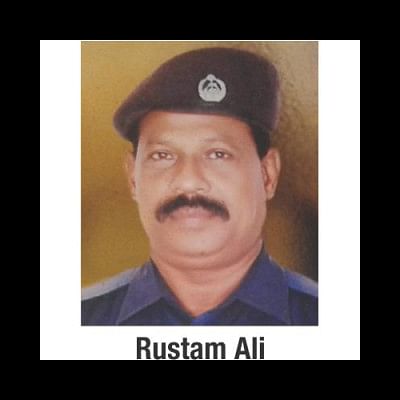 Four people and upto five anonymous others were sued over the murder of the Kashimpur prison guard who was shot dead in broad daylight near country's largest high-security jail.
Meanwhile, one of the accused, Himel, 22, son of Hasan Ali from Joydebpur, was arrested in a drive last night, our Gazipur correspondent reports quoting police authorities.
READ MORE: Jail guard killed in Gazipur
Nasrin Akhter, wife of slain Rustam Ali, filed the case with Joydebpur Police Station after last midnight suing four named and upto five anonymous others, said Enamul Haque, a sub-inspector of the police station.
Though names of the accused could not be obtained immediately, the SI said arrested Himel was among those named as accused in the case. He was arrested from his residence last night.
Motorcycle-riding criminals shot dead Rustam, an about-to-retire prison guard, some 150 yards from Kashimpur prison and fled away on the Dhaka-Tangail highway.
It was one of the three high-end murders of yesterday that included a twin murder in capital's Kalabagan – of a LGBT magazine editor and his alleged friend.