BSF kills 2 Bangladeshi teens on Jhenidah border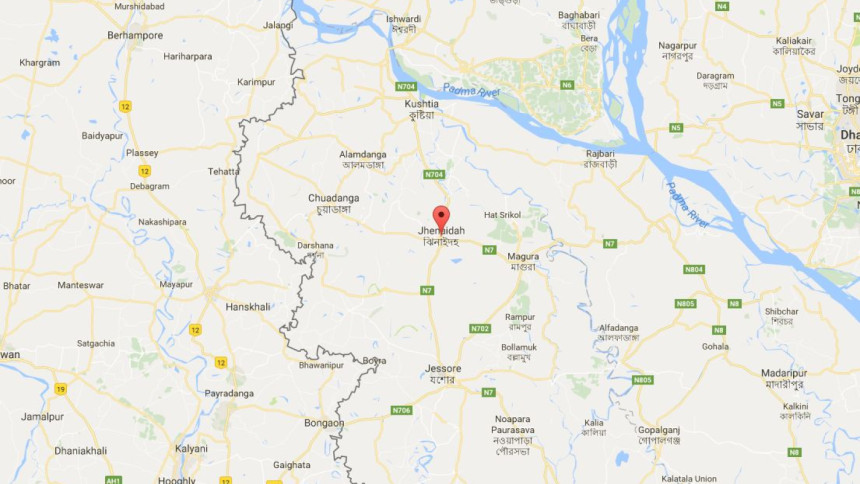 Indian Border Security Forces (BSF) shot two Bangladeshi teenagers dead in Khosalpur frontier of Moheshpur upazila in Jhenidah today.
The BSF men of Kumari camp in Nadia district shot them dead on the spot around 11:00am when they were returning to Khosalpur from India with cattle, reports our Jhenidah correspondent.
The Indian force also dragged the bodies into its territory.
The deceases were identified as Sohel Rana, 14, son of Shahidul Islam of Khosalpur village, and Harun-Ur-Rashid, 13, son of Kauser Ali of Shyamkur village. Both of them were high school students.
The two youths went inside India being lured by some cattle smugglers and got killed, said Abu Taher, commander of Khosalpur camp of Border Guard Bangladesh.