Bomb attack: Police HQ issues nationwide alert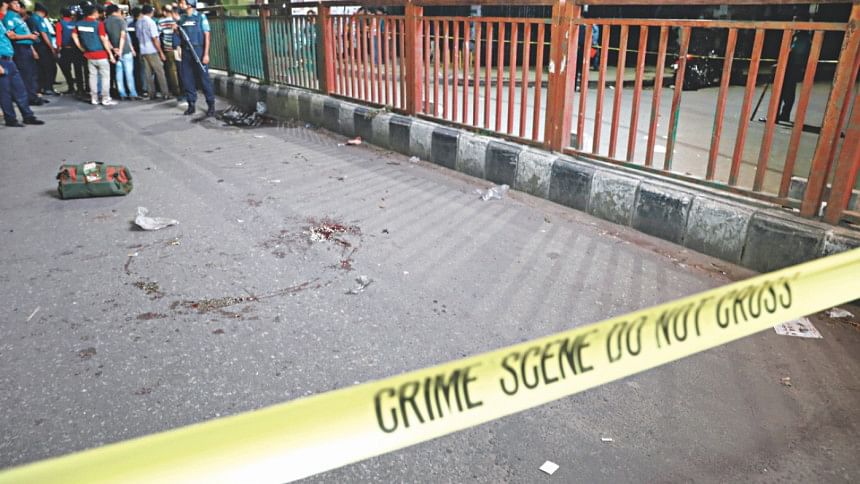 Police headquarters today asked its all unit across the country to remain alert following yesterday's bomb attack on police at Science Laboratory Intersection in Dhaka.
"We have earlier issued some specific directives regarding security measures. We have again sent similar messages to all units to follow the directives properly and remain on alert," Sohel Rana, Assistant Inspector General (media) at the Police HQ, told The Daily Star tonight.
Last night, an assistant sub-inspector and a constable, both members of the protection team of LGRD Minister Tazul Islam, were injured when a crude bomb exploded near Science Laboratory crossing.
Earlier, the police headquarters directed all units of Bangladesh Police to take cautionary measures on May 27, a day after the bomb blast at Dhaka's Malibagh intersection.