BNP blames EC for UP polls violence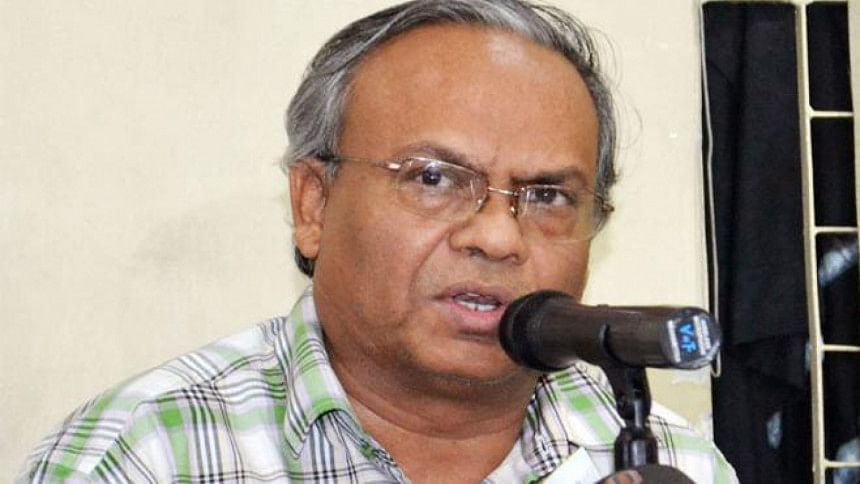 BNP has blamed the Election Commission (EC) for deaths and violence that took place during the first phase of the Union Parishad elections on Tuesday.
Addressing a press briefing at the party's Nayapaltan central office today, BNP joint secretary general Rizvi Ahmed also demanded resignation of the chief election commissioner and his deputies for their failure to hold the elections in fair and peaceful manner.
The BNP leader also claimed at least 22 people were killed including three candidates, in police, Rab and BGB firings, and ruling party cadres' attacks till March 22 since the announcement of the polls schedule for the first phase of UP elections.
However, according to media reports, widespread violence centring the UP polls left at least 12 people dead and around a thousand others wounded.
Rizvi said the EC was responsible for the casualties in the polls.
"Had the Election Commission taken proper steps using its power, those people wouldn't have lost their lives."
The BNP leader also observed that such violence and barbarity took place only for ignoring public opinions.
"The Election Commission has turned into an aimless derailed institution. The killing of people, violence and maiming of many others do not strike their (EC's) conscience as they are only concerned about protecting their jobs."
Rizvi also demanded exemplary punishment to those involved in the killings and violence.
Mentioning that election violence is still continuing, the BNP senior leader said the ruling party 'cadres' are attacking and repressing the opposition leaders and activists, torching their houses, looting their valuables.
Before the polls, CEC Rakibuddin alleged that the EC was not getting proper cooperation from the administration, and the police would be held responsible for polls violence, Rizvi mentioned, and added: "The same person again said the election was fair. His comments demonstrate that he is suffering from a mental stress."