BGP sets condition to release Razzak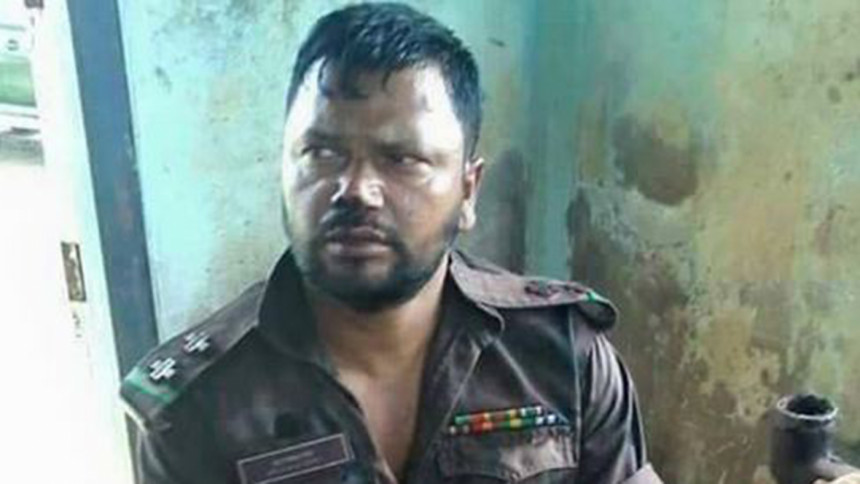 Myanmar Border Guard Police (BGP) has said they can only hand over abducted Border Guard Bangladesh (BGB) Nayek Abdur Razzak if Bangladesh agrees to bring back 550 "rescued Bangladeshi migrants" from Myanmar.
"Myanmar will release Abdur Razzak, if we bring back 550 migrants rescued in Myanmar coast recently," reports our correspondent quoting Teknaf BGB 42 Commander Lt Col Abjar Al-Jahid.
"I was given the condition by Lieutenant Colonel Kyaw Teyza, BGP Battalion 1 commanding officer, during a telephone conversation with him around 3:00pm today," Jahid told The Daily Star.
Earlier on June 16, the BGP opened fire on a BGB patrol boat in Teknaf of Cox's Bazar district.
A BGB sepoy, Biplob Kumar, suffered bullet wounds during the firing and another BGB member, Abdur Razzak, was abducted by the BGP. Abdur Razzak is yet to be released by the BGP.
Around 727 migrants were rescued from Myanmar coast on May 29. The BGP claimed that 550 of the 727 trafficking victims are Bangladeshis.
However, the BGB assured Myanmar that Bangladesh would bring the migrants back if they are identified as Bangladeshis after verification.
Jahid told his counterpart that it would not be wise to impose such type of conditions to give back Razzak.
"We informed the proposal, given by Myanmar, to our higher authority. And we will initiate next course of action according to the directives of our authority," he added.