BGB, BSF will jointly probe border killings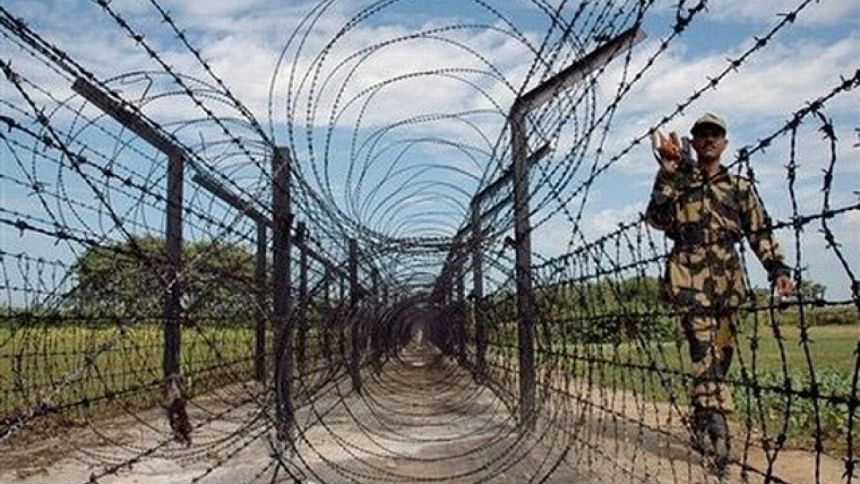 Bangladesh and Indian border guards will jointly investigate any border killings, heads of both forces have decided in a five-day discussion held in Dhaka.
"This way, both sides will have clear information," said Maj Gen Aziz Ahmed, director general of Bangladesh Border Guard (BGB), at a press briefing today.
The five-day conference was held at BGB headquarters in the capital's Pilkhana. Both sides, led by the head of the forces, attended the talks that began on May 11.
After the talks came to a close, a joint press briefing was arranged this morning.
Both sides agreed to invite journalists to open the activities of the border troopers to public, BGB chief Maj Gen Aziz said. "We will invite Indian journalists, BSF will invite our journalists."
His Indian counterpart, KK Sharma, director general of the Border Security Force (BSF), said talks were held focusing on moving forward to foster cooperation among both forces.
The issue of a teenager killed at the Chuadanga border on Saturday, while the two forces were in talks in Dhaka, came up during the press conference.
"India has already taken a move in this regard," Maj Gen Aziz, BGB chief, said pointing to the suspension of seven BSF troopers yesterday.
Agenda of the five-day discussion were bringing down the border killings to zero, trespassing at the border, and smuggling of narcotics, firearms and explosives.