'BCL men' attack Sust teachers' demo
Dr Yesmeen Huq abused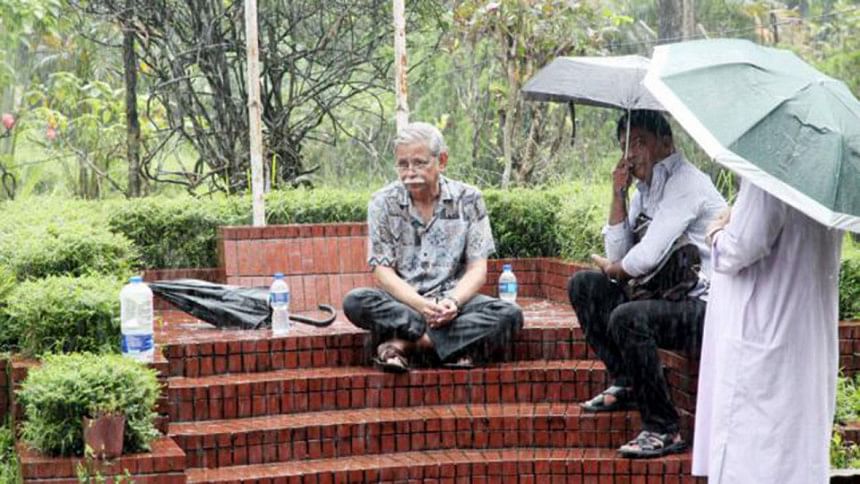 Alleged activists of Bangladesh Chhatra League today attacked a teachers' demonstration at Shahjalal University of Science and Technology in Sylhet.
Several teachers including Dr Yesmeen Huq, wife of Professor Zafar Iqbal, is said to have been abused by the ruling Awami League's student front.
The programme was part of a movement of a faction of teachers, demanding the resignation of the university's Vice Chancellor Dr Aminul Haque Bhuiyan, reports our Moulvibazar correspondent.
Prof Zafar Iqbal has denounced this assault of Sust teachers by Bangladesh Chhatra League activists.
Terming the incident a new experience in his life, the eminent teacher said he is utterly disgusted and would have preferred to die before witnessing the teachers being assaulted by the student activists.
The BCL men attacked the teachers chanting the slogan "Joy Bangla", the very slogan that was chanted by Bangalees during the Liberation War of 1971, he also said, adding that the slogan has been humiliated by this act of the BCL activists.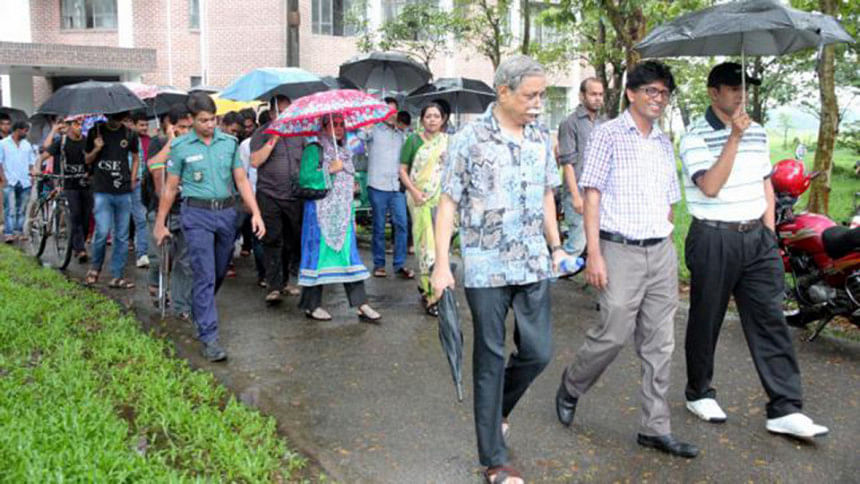 "I am traumatised to see the students of my university assaulting their teachers", said Zafar Iqbal, who is also a highly popular writer.
He has extended his full support to the teachers' movement against the vice chancellor of Sust, saying if the VC thinks the movement can be stopped by provoking the BCL men against the teachers, he is wrong.
The faction, proclaimed as pro-liberation teachers' platform, has protested in the past against the VC alleging him of misconduct with some teachers.
Today's demo was to stop the VC from entering his office around 9:00am, said Syed Shamsul Haque, convener of the platform: Mohan Muktijuddher Chetonay Udbuddho Shikkhak Parishad.
Syed Shamsul claimed, around 10 teachers including Professor Yesmeen Huq, were assaulted. Professor Yesmeen Huq blamed Chhatra League for the attack.
Some activists of Chhatra League confronted the teachers, said Aktar Hossain, officer-in-charge of Jalalabad Police Station. "Some of the teachers were assaulted."
Police moved quickly and took control of the situation, he said. "The campus premise has been reinforced with additional police".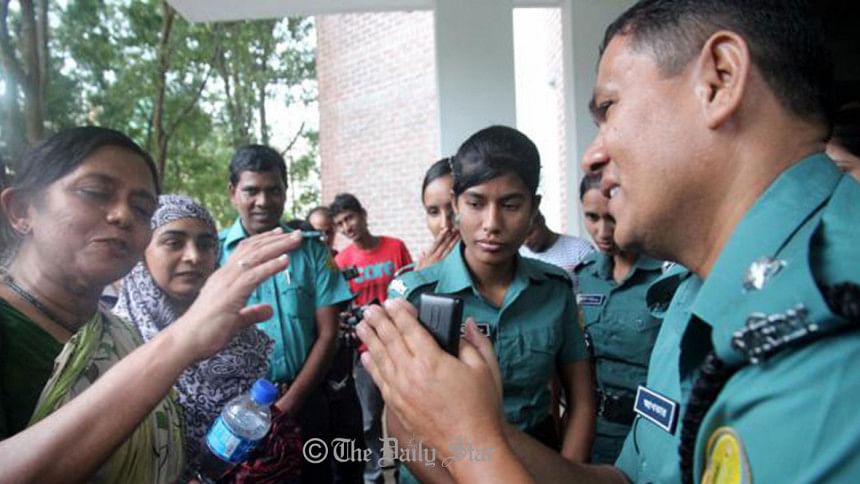 However, university general secretary of Bangladesh Chhatra League, Imran Hossain, denied the involvement of his party activists in the incident. He blamed the "general students" for the attack.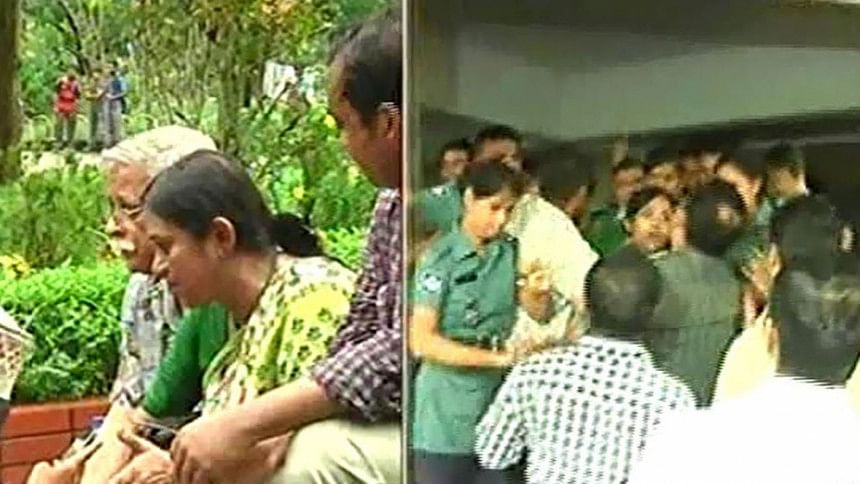 Vice Chancellor Dr Aminul Haque Bhuiyan did not comment on the attack but pulled up the demonstrating teachers and said that the example "they set today was low".