BAU halls vacated amid BCL tension
Authorities of Bangladesh Agricultural University (BAU) in Mymensingh vacated all halls this morning a week before Eid holidays to avoid untoward incidents in the campus centring infighting between BCL factions.
Last night, at an emergency meeting of the provost council, the BAU authorities announced Eid holidays from today and asked all students to vacate the halls by 8:00 am, our Mymensingh correspondent reports quoting BAU Proctor Dr AKM Jakir Hossain.
According to the BAU calendar, the Eid holidays were from July 14 to 26, Dr Hossain said.
"The provost council took the decision in order to avert untoward incidents in the campus," He said.
BAU unit president Morshduzzaman Khan Babu alleged that supporters of district unit Bangladesh Chhatra League president, Jashim, set fire to his motorbike and later, after Iftar, beat up his supporters on the campus in the evening yesterday.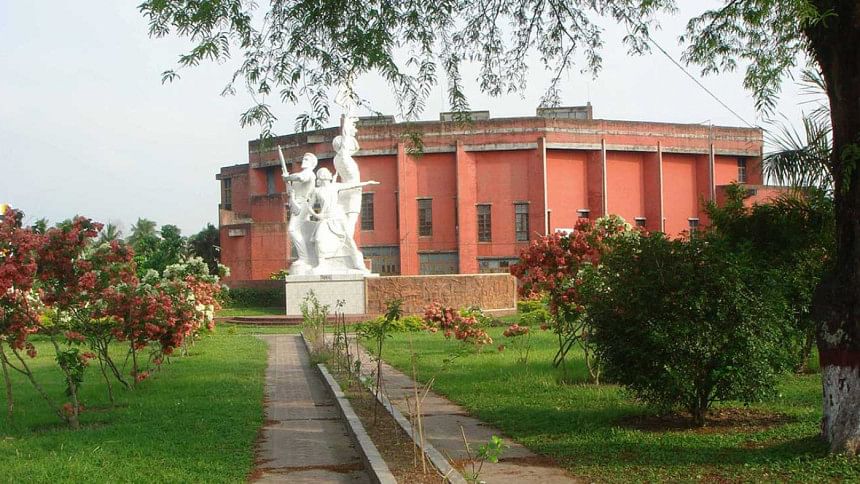 Four of Babu's supporters were injured among whom two were in critical condition. They are: Saiful Islam, 27, BAU unit BCL general secretary, Mahi Sharier, 25, organising secretary, Nur-e-Alam Bappi, 27, and Aliur Rahman, 22.
Saiful and Mahi, who were critically injured, were sent to Dhaka for treatment.
Saiful is a Masters student of the veterinary department; Mahi and Bappi, Masters in Agricultural engineering and Aliur, a third year student of the same department.
The other two injured were admitted to Mymensingh Medical College Hospital, the proctor said.
Several rounds of gunshots were fired during the incident, BAU campus sources said.
Two platoons of additional policemen were deployed in the campus, the proctor added. 
Tensions between the two BCL groups, those of Babu and Jashim have been escalating, the correspondent said.