Moulvibazar double murder: 5 suspects named, bounty announced
3 other youths detained in separate drives so far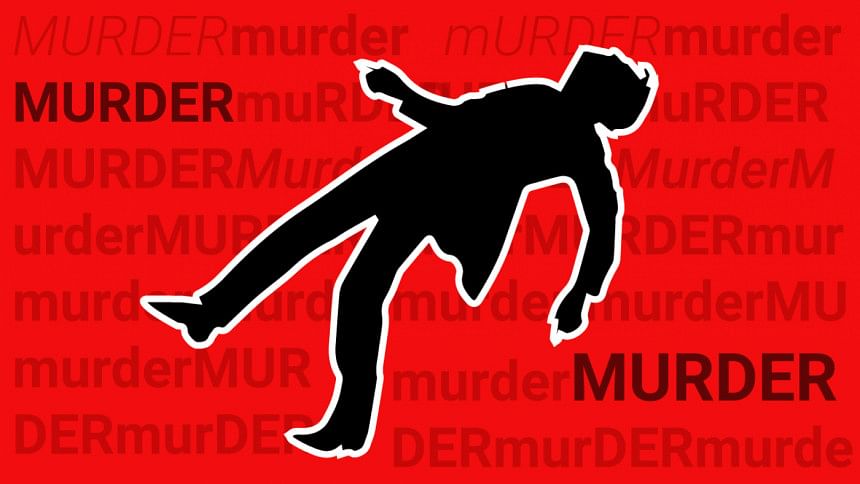 Moulvibazar police has announced Tk 50,000 bounty on each of five suspects in connection with the murder of two students on the premises of Moulvibazar Government High School Thursday evening.
Law enforcers announced the bounty after primarily identifying the five suspects involved in the murder, our Moulvibazar correspondent reports quoting police.
The suspected are: Sony, Mahdi, Tushar, Soumik and Protik, said Mohammad Shah Jalal, superintendent of police (SP) of Moulvibazar.
Two students -- Shahbab Rahman, 23, and Mahi Ahmed, 18, -- died of their injuries at Moulvibazar Sadar Hospital on Thursday evening, around half an hour after they were hacked allegedly by one of their rival group men of Bangladesh Chhatra League on the high school ground.
Shahbab was a student of Moulvibazar Government College and Mahi an SSC candidate of the same school. Both were involved in student politics of Bangladesh Chhatra League (BCL). The BCL claimed they were not its activist
No case was filed but police are on the hunt for all the murderers.
Meanwhile, police in two separate drives this afternoon detained two more youths --Al Jamil, 18, son of Ankar Miah hailing from Fatehpur village under Moulvibazar Sadar upazila, and Kanak Das, 18, son of Kaushik Das from Paboi village of Kulaura upazila -- for their alleged involvement in the murder, Shohel Ahmed, officer-in-charge (OC) of Moulvibazar Police Station, told our local correspondent.   
Jamil was detained in Sherpur Sadar upazila and Kanak in Kulaura, the OC added.
On Friday, police detained one Rubel Ahmed, 22, son of Fakrul Islam, from Moulvibazar town in connection with the murder. 

Law enforcers suspect him as one of the killers.